#RevolutionNow: Sowore Drags DSS To Court Over 45 Days Detention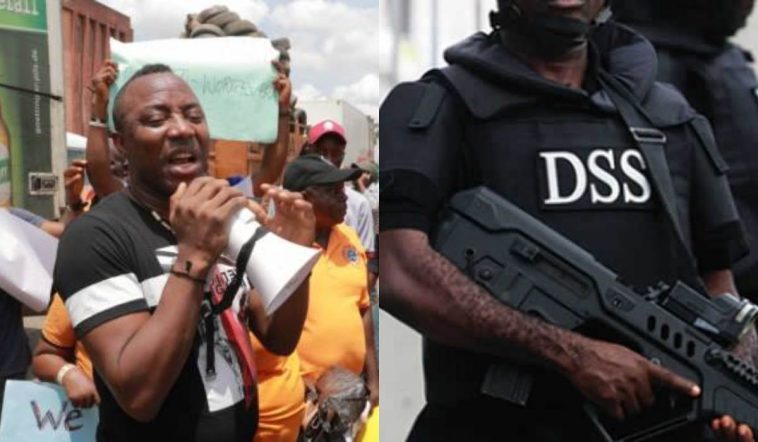 The presidential candidate of the African Action Alliance (AAC) in the 2019 Elections, Omoyele Sowore, on Friday, challenged the ruling granting the Department of State Services (DSS) permission to detain him for 45 days.
A Federal High Court sitting in Abuja had granted the request by the Department of State Services (DSS) to further detain the convener of #RevolutionNow, Omoyele Sowore.
In the motion ex-parte brought by the DSS under Section 27(1) of the Terrorism (Prevention Amendment) Act, the agency accused Sowore of engaging in acts of terrorism.
Naija News understands that the Court on Thursday granted the secret Police the request to detain Sowore who is also the publisher of Sahara Reporters for 45 days pending the conclusion of its investigation.
The judgement was reached in a ruling by Justice Taiwo Taiwo on Thursday on an ex-parte motion by the DSS.
The DSS had applied for a 90-day order, but Justice Taiwo Taiwo exercised his discretion and slashed the period by half in the first instance, noting that it could be renewed upon an application.
Sowore, the convener of #RevolutionNow protests, through his lawyer, Femi Falana (SAN), contended, among others in the 19-ground application, that the order issued by the court breached his constitutionally guaranteed fundamental rights.
He stated that the order of court amounted to "legalising the illegality" of his detention for about four days prior to the issuance of the court order on Thursday.
Filed along with his application on Friday was an affidavit of urgency seeking an urgent hearing of the suit on the grounds that it "is one of fundamental importance that affects salient fundamental rights of the applicant herein."