World Reacts As Boris Johnson Is Declared The New British Prime Minister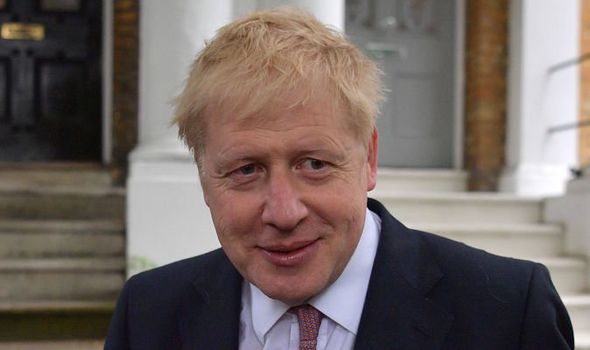 The former Mayor of London, Boris Johnson has defeated Jeremy Hunt in a Landslide victory to win the British topmost seat as the next British Prime Minister.
The New British prime minister who won by 92,000 votes has promised he would deliver Brexit before 31 October, despite a seemingly interminable stalemate in Parliament.
Speaking at the Queen Elizabeth II Centre in London, he said: "We are going to energise the country.
"We are going to get Brexit done on 31 October and take advantage of all the opportunities it will bring with a new spirit of can do.
"We are once again going to believe in ourselves, and like some slumbering giant we are going to rise and ping off the guy ropes of self-doubt and negativity."
Mrs May congratulated Mr Johnson, promising him her "full support from the backbenches".
Meanwhile, several reactions has trailed the victory of the new prime minister. Here are some of the reactions as follows:
https://twitter.com/jasebwmn/status/1153631759164215297
The UK laughing at Americans for having Trump as the President.

*Boris Johnson just became Prime Minister of the UK*

The Whole of UK right now: pic.twitter.com/YTU52RLOgT

— G£ 👻 (@__RR96) July 23, 2019
Boris Johnson the next prime minster.. #NextPrimeMinister pic.twitter.com/hYTwGFhFRi

— james ogrady (@ogradyjames9) July 23, 2019
boris johnson becoming prime minister? inject itttt💉 pic.twitter.com/MyB3mn7e3w

— ghost (@hahahahaaniyah) July 23, 2019
It's the greatest show on earth, and it's *free*. From a strictly entertainment point of view you cannot do better than Boris Johnson and Donald Trump in charge of their respective countries at the same time. Future generations will be jealous of everyone who lived to enjoy this. https://t.co/jcxElKhQ17

— Joel B. Pollak (@joelpollak) July 23, 2019
Boris Johnson on his way to present himself as the PM to the the Queen pic.twitter.com/xkFFQVMfIh

— ~ daver ~ (@argie_in_uk) July 23, 2019
Download Naija News App. Advertise with us. Send us enquiries and press releases.