Next Level: Daura, El-Rufai 'Demand $1.5m' From Ministerial Hopefuls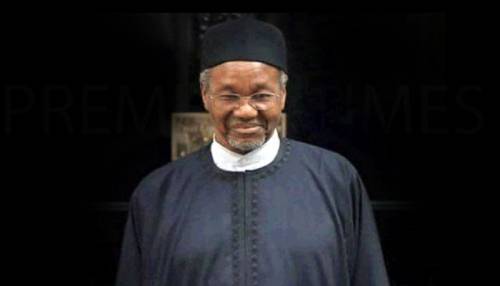 A former Director of Communications/Strategy under President Goodluck Jonathan, Jackson Ude, has accused 'presidential cabals' of demanding $1.5 million from individuals that are interested in becoming President Muhammadu Buhari's ministers.
Naija News had reported that Buhari is yet to submit a list of his next cabinet to the newly constituted 9th National Assembly.
In a series of post on Twitter, Jackson Ude, citing an undisclosed source, accused Buhari's uncle Mamman Daura and Governor Nasir El-Rufai of being behind the scheme.
The United States-based journalist also disclosed that the 'cabal' allegedly shut out the Chief of Staff to the president, Abba Kyari and the National Security Adviser to Buhari, Babagana Monguno.
The Buhari's Presidency has been hijacked. The hijackers are feeding fat because of the aloofness and incompetence of the President. They are demanding and collecting $1.5million from wannabe Ministers.

— Jackson Ude (@jacksonpbn) June 23, 2019
The hijackers are the fulani members of the Buhari cabal who have edged out the Kanuris. They want to control all and keep the likes of Abba Kyari in the dark, a source in the Presidency told me.

— Jackson Ude (@jacksonpbn) June 23, 2019
Elrufai, who is now the de facto Chief of staff to Buhari, was asked by Mamman Daura to draw up the list of Ministers. Daura is the head of the Buhari Cabal.

— Jackson Ude (@jacksonpbn) June 23, 2019
Former ministers who are hungry to return have been running around seeking to make the list. And the condition to make the list? A whooping $1.5million paid into a HSBC Dubai account in Dubai allegedly owned by the Fulani Cabal in the Presidency.

— Jackson Ude (@jacksonpbn) June 23, 2019
Nigerians wishing for a better Buhari's second term are going to be in shock to see the list of ministers including buffoons who have absolutely nothing to offer a 21dt century Nigeria.

— Jackson Ude (@jacksonpbn) June 23, 2019
Download Naija News App. Advertise with us. Send us enquiries and press releases.