Labour Congress Lambastes, Urges Kogi State, Federal Government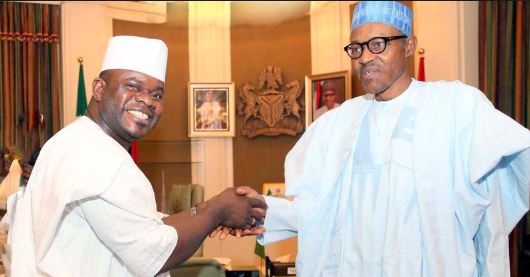 The Kogi state chapter of the United Labour Congress (ULC) has lambasted the state government under the leadership of Governor Yahaya Bello over what it described as the culture of waste by the government at all levels.
Naija News reports that the ULC in a statement obtained by this news platform also went ahead to call the attention of both the state and the federal government to the uncompleted projects commenced earlier in the state.
According to the statement signed on Friday, June 14 by the Chairman of the Congress, Comrade Opaluwa Eleojo, the abandoned projects that include the National Integrated Power Project (NIPP), the 132KVA transmission stations projects among others were identified as the major causes of poverty in the state.
Comrade Eleojo recalled that the federal government had also awarded a contract for the construction of 132kva transmission stations both in Anyigba and Kabba, but noted that the projects have not since seen the light of the day as they have become a shadow of themselves.
"The National Integrated Power Project (NIPP) commenced the construction of injection substations in many parts of Kogi state and as we speak, many of them have been abandoned."
"Secondly, the federal government awarded contract for the construction of 132kva transmission stations in Anyigba and Kabba, today, these projects have become a shadow of themselves," the statement read in part.
To that effect, Comrade Eleojo cautioned the federal government against the culture of waste and urged the government to order the contractors back to site and get the projects completed without further delay.
This according to the union would help alleviate the sufferings of the people of Kogi state, as the statement noted that there can be no meaningful development without the availability of electricity among other social amenities.
The ULC chairman in his statement also called on the state government to take up the issue and get it presented at the next National Economic Council Meeting.
The statement by the ULC chairman is coming at a time that all eyes are focussed towards the gubernatorial election in the state which Senator Dino Melaye had already declared his intention to run for the office of the Governor while the incumbent Governor Bello has however vowed to emerge as winner of the election regardless.
Source: Naija News