Atiku Vs Buhari: Election Tribunal Takes Decision On Atiku's Request To Access INEC Server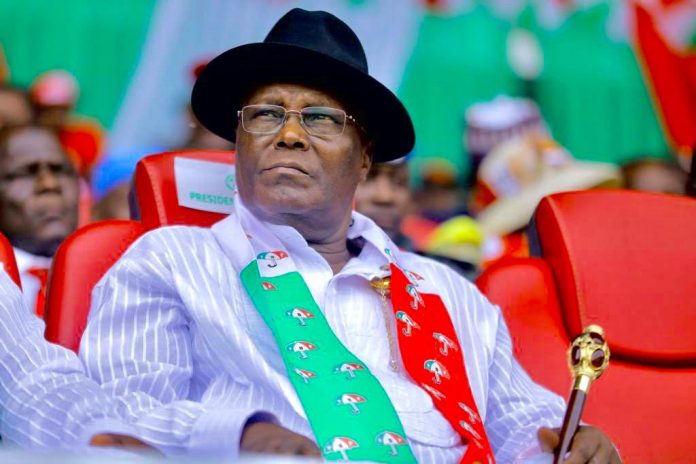 The Presidential Election Petitions Tribunal has reserved judgement on the application by the Peoples Democratic Party (PDP) and Atiku Abubakar to be granted access to inspect the server and data of smart card readers used by the Independent National Electoral Commission (INEC).
The Justice Mohammed Garba-led tribunal took the decision on Thursday after hearing parties involved in the petition.
Garba said the panel would communicate the date of the ruling to parties' lead counsel once they were ready.
This was after counsel in the matter adopted and argued their brief of arguments in the suit.
During hearing on Thursday, INEC denied claims of a server where results of the February 23 presidential election were uploaded.
Counsel to INEC, Yunus Ustaz Usman (SAN) urged the Presidential Elections Petitions Tribunal to strike out the application of the PDP and Atiku.
"They are asking us to bring something we don't have," he said.
Adding their voices, the counsel to President Muhammadu Buhari, Wole Olanipekun (SAN), and that of the ruling All Progressives Congress (APC), Lateef Fagnemi (SAN), asked the court to dismiss the application for failing to disclose the existence of the server.
Naija News recalls that the Appeal Court had on March 6, 2019, refused the request by Atiku and PDP to be allowed to conduct a forensic examination and forensic analysis of the materials and have access to card reader data and information contained in the smart card reader, cloud and electronic storage used for the polls.
It would be recalled that Justice Abdul Aboki had in his lead ruling said by virtue of the provisions of Section 151 of the Electoral Act on which the applicants' motion ex parte was anchored, Atiku and his party were only entitled to inspect the electoral materials and the certified true copies of all the materials used for the polls.
Source: Naija News