Bandits Attack: Zamfara Advocacy Group Visit Buhari, Seek More Interventions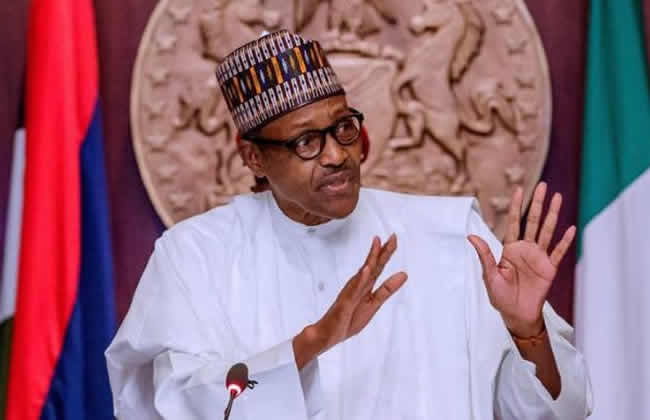 A delegation of concerned Nigerians, Zamfara Advocacy Group, has visited President Muhammadu Buhari over incessant bandits attack in Zamfara state.
The group sought more workable responses to the security situation in the North-West state that had led to the deaths of hundreds of lives and destruction of valuable property worth millions of naira by the bandits.
This is coming barely 2 days after bandits killed about 50 villagers in neighbouring Sokoto State.
Similar attacks occurred frequently in Katsina State forcing Governor Aminu Bello-Masari to cancel the inauguration for his second term in office on May 29.
The Zamfara Advocacy Group team, which was led by Usman Balarabe, included the wife of the governor of Kaduna State, Asia Mohammed-Ahmed, and a popular journalist, Kadaria Ahmed.
A statement by Buhari's Senior Special Assistant on Media and Publicity, Mr Garba Shehu, quoted the group as telling the President that "the situation in Zamfara remains dire."
It added that Balarabe cited "increased attacks, deaths, injuries and displacement" of victims.
However, the delegation was said to have expressed confidence in the Buhari administration to and the situation by putting in place "solid measures to bring about peace and security and also mitigate the endemic poverty that has made this geopolitical zone one of the poorest in the world."
Buhari, while reacting to the concerns raised by the delegation, assured his visitors that security agencies were capable of tackling the country's security challenges.
He told the delegation that the Nigeria police and the armed forces had introduced measures he was sure would address the challenges.
"I assure you, I get daily reports from the people in the field and traditional rulers. I also meet regularly with the leadership of the security agencies, and they have been directed to deploy their personnel to secure our society," he stated.
The President advised traditional rulers in particular to restrict themselves to their primary roles of being the custodians of the culture and traditions of their people.