Fuel Scarcity Hits Ilorin, Port Harcourt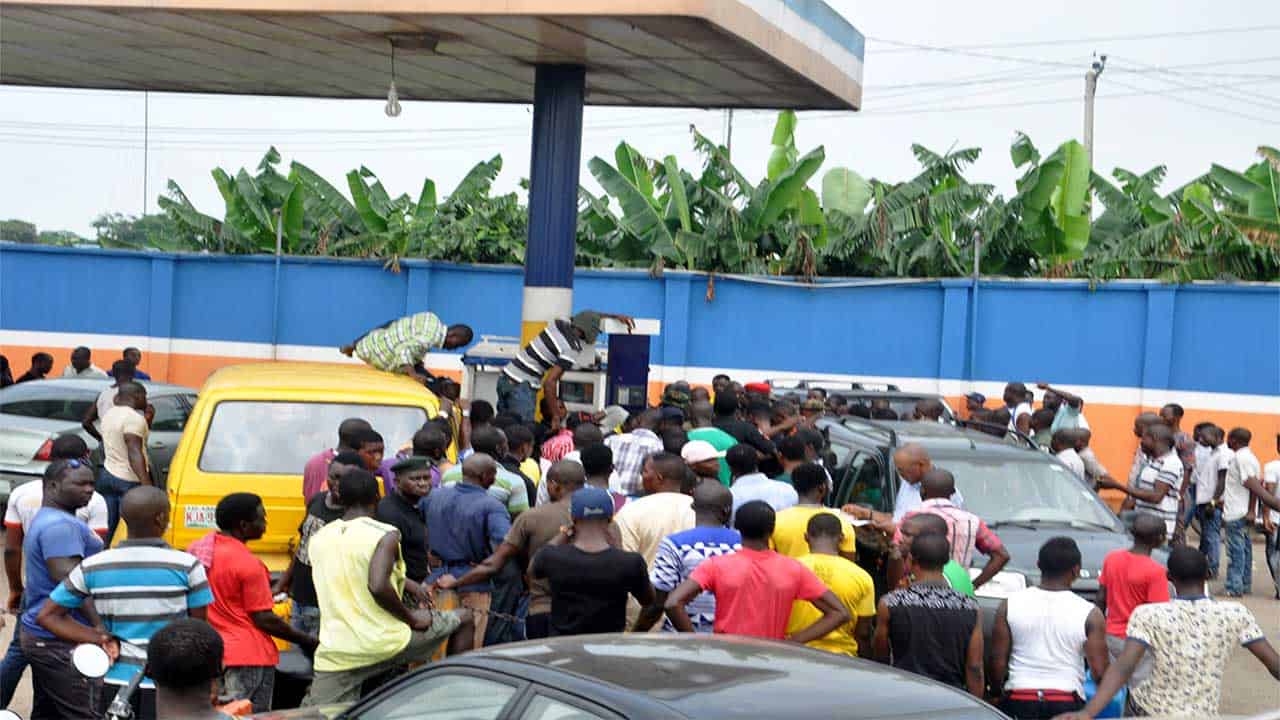 Fuel Scarcity Returns To Major Cities
Fuel scarcity seems to have returned to major cities of Ilorin and Port Harcourt as our correspondent noticed long queues in the filling stations.
Some of the filling stations visited by Naija News also had their gates locked and the few dispensing the product have been besieged by residents.
This online platform observed the scarcity started around 12pm on Monday though the filling station visited was selling at the normal price of N145 per litre.
The customers on queue in Ilorin had no idea of the cause of the sudden scarcity while the station owners were unwilling to talk on the development.
One of the customers waiting in line to get the commodity in Port Hacourt and spoke to Punch, identified himself simply as Chinonyerem, said "I don't know what the cause of the scarcity is, but it is good to notice that they did not increase the fuel price here (Mobil filling station). I have been here for over one hour. I know I will get fuel before I leave here."
Another person, a commercial tricycle rider, identified as James, said "Immediately the rumour got to these fuel dealers, they began to close their filling stations. The few ones that opened did not believe the rumour. That is what is causing this scarcity."
However, in his reaction when contacted, the Media Officer, Port Harcourt Refining and Petrochemical Company, Ikenna Okpani, said there was no reason for dealers to close their fuel stations.
"I am not aware that there is any fuel scarcity. There is no reason for such because from our end here, we are producing," Okpani said.
Source: Naija News