Audu Ogbeh Calls For  Clearing Of Agricultural Export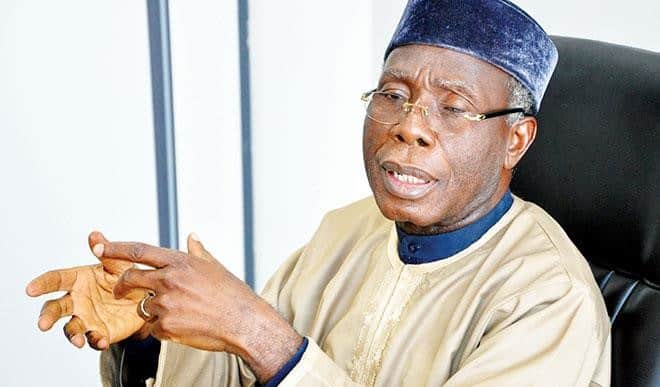 The minister of agriculture and rural development, Chief Audu Ogbeh, has appealed to the Nigerian Ports Authority (NPA) to ensure speedy evacuation and clearing of agricultural produce for export.
Naija News reports that Ogbeh made the appeal in Abuja while reacting to current delay in the evacuation of cashew nuts worth 300 million dollars for export to Vietnam.
The Agric minister who described the situation as disturbing said the development negated the Federal Government's desire to make the country an exporting nation.
"It has been brought to our notice that cashew nuts worth 300 million dollars destined for export to Vietnam have been stuck in Lagos.
"And as we know, they are usually locked in containers at high temperatures and if these cashew nuts remain there for too long, they get spoil and that is extremely disturbing.
"It has happened before and this also compromises our desire to become an exporting nation so we are very concerned.
"We have spoken to the Ports Authority Managing Director and she told us that she will make every effort to do something about it.
"We are appealing to them, to see what they can do to speedily evacuate this product," he said.
Ogbeh furthered that the long term solution to delay in the export of cashew is to stop the exportation of raw nuts.
"The solution to delay in the export of cashew is to stop the exportation of raw nuts.
We must begin to add value to the commodity by processing it before eventual export," he added.
This is coming in few days after this news platform had reported that the minister had decried that Nigerians now import Pizza from abroad.
Meanwhile, Nigerians have continued to lambaste the Agric minister over his comment suggesting that Nigerians are now in the business of importing pizzas.