Nigerians Lambaste Ogbeh Over Importation Of Pizza Comments
Nigerian have lambasted the minister of agriculture, Audu Ogbeh, for saying some citizens of the country now import pizza from London through the British Airways.
Naija News had reported that the 71-year-old minister had bitterly decried the act by some Nigerians who use their cellphones to import pizza into the country from London.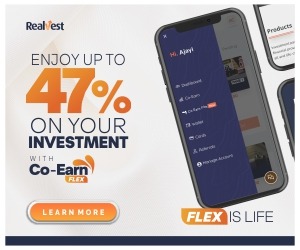 This news platform recalls that the minister decried the high rate of food importation, saying local farmers are being affected by the 'annoying situation' of Nigerians importing pizza and toothpicks.
In his words, the minister had said thus; "Let nobody take it lightly, these guys have seized this country's economy, taken us hostage and they have no intentions of giving up. Because this is a huge and very sweet market and they have taken control," the minister said during a budget defence session at the National Assembly.
"Toothpick costs us $18 million; tomato paste costs us $400 million to import. Meanwhile, a basket in town is less than N2000; the farmers are losing money because the processors don't have enough funds to set up factories."
"There are Nigerians who use their cellphones to import pizza from London. That's where we are, and it's a very annoying situation."
While reacting, Nigerians have taken to their handles to lambaste the minister over his recent comment.
See some of the Twitter users' reactions below;
Minister "Pizza" Audu Ogbeh, you say whaaaat? https://t.co/YeTnCLPy3H

— Ninja Reporter (@ninjareporterng) March 28, 2019
Do you blame them? When our politicians are tired of the bread and stew many of our local pizzerias are serving nko.???
–#Repost Some Nigerians use their phones to import pizza from London – Minister for Agriculture, #AuduOgbeh
credit: @instablog9ja pic.twitter.com/T1jmCi7dGf

— Daddy Freeze (@DaddyFRZ) March 27, 2019
Nigerians use their cell phones to order pizza from London.

-Audu Ogbeh (Minister Of Agriculture) pic.twitter.com/WCKwmrtmEh

— Nobel Vhic3❄?? (@Nobel_writer) March 28, 2019
Audu Ogbeh may have said something remarkably crazy but never impossible in a country like ours. He didn't want to mention Abuja senators, ministers and top Gov't people. I know there are people in Abuja that takes their dogs abroad for medicals…

— MindSculptor™ (@_MindSculptor) March 28, 2019
How President @MBuhari's minister of agriculture can expect us to believe Nigerians now order pizza from London, beats me. Dont forget this is the same man who wanted to import grass from Brazil for Nigerian cows. Why are we cursed with such comedians as leaders? #RenosDarts

— Reno Omokri (@renoomokri) March 27, 2019
Source: Naija News