Peace Committee Powerless Under 'Desperate' Buhari Govt – PDP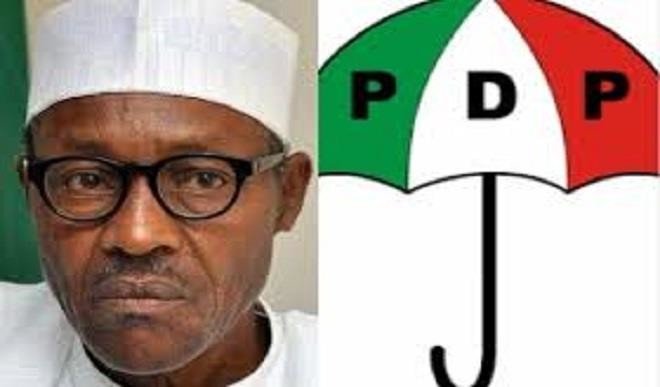 The Peoples Democratic Party (PDP), Nigeria's main opposition party, says the national peace committee is powerless under President Muhammadu Buhari.
Naija News reports that the spokesperson of the party,
Kola Ologbondiyan, made this comment on Friday while briefing journalists on the outcome of the general election.
The opposition party said the current administration which it says is "desperate" to remain in power.
This online news platform understands that the peace committee had spearheaded efforts to ensure peace in the buildup to the elections.
The committee had, among other things, got the various presidential candidates to sign a peace accord that they will support a peaceful and transparent poll.
Speaking on the peace committee while addressing journalists in Abuja, Nigeria's capital, on Friday, Ologbondiyan accused the All Progressives Congress (APC) government of going against the dictates of the committee in an attempt to remain in power.
Ologbondiyan, however, said it is difficult for the peace committee to call a sitting government to order.
His words: "The committee will only function within an ambit of what the sitting government desires," Ologbondiyan said.
"If a sitting government refuses to partner with the peace committee and chooses to act against the rule, the peace committee has no power to get the sitting government to act in conjunction with their own principles.
"So I'm not surprised that the peace committee has somewhat found itself in the kind of environment it is in. It is a different environment from what we had under President Goodluck Jonathan in 2014 and 2015.
"We are dealing with people who have no respect for rules. We are dealing with people who are prepared to manoeuvre their ways just to be in government."
The party also said it is determined to reclaim its mandate during the supplementary elections in the five states where it has the highest number of votes.
"Though the PDP vehemently rejects the cancellation of Tafawa Balewa, we stand with the people of Bauchi state, in the determination to go to the supplementary election on March 23 and reinforce our candidate's victory in Tafawa Balewa LGA," it said of the governorship election in Bauchi state.
"This is in addition to the resolve to vehemently resist any attempt by INEC to tamper with already declared results in the other 19 local governments of state."