Buhari Fumes Over Election Postponement, Says INEC Must Explain Its Incompetence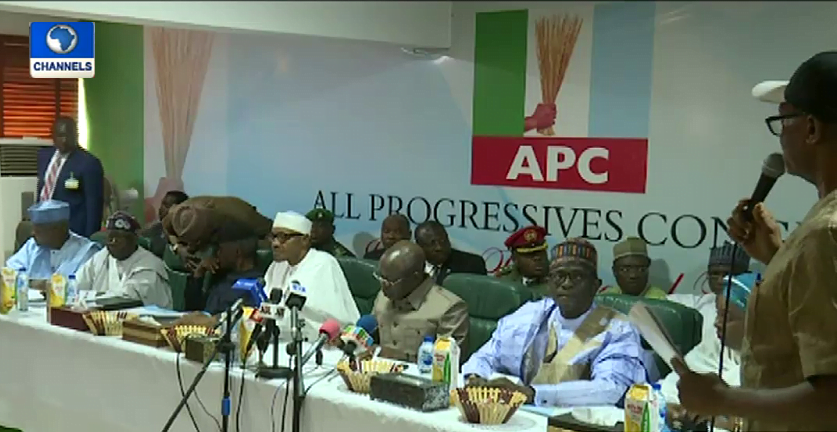 President Muhammadu Buhari has expressed disappointment in the postponement of the 2019 general elections, noting that the Independent National Electoral Commission (INEC) must explain its incompetence.
Naija News had reported earlier that the Commission postponed the Presidential and the National Assembly elections by one week on Saturday, February 16.
INEC also postponed the governorship and state assembly elections, it will now hold on March 9.
Giving a reason for the decision, Prof. Mahmood Yakubu, the INEC Chairman, said the decision was taken after a careful review of the plan for the exercise.
"Following a careful review of the implementation of its logistics and operational plan and the determination to conduct free, fair and credible elections, the commission came to the conclusion that proceeding with the elections as scheduled is no longer feasible," he said.
"Consequently, the commission has decided to reschedule the Presidential and National Assembly Elections to Saturday, 23 February 2019.
"Furthermore, the Governorship, State House of Assembly and Federal Capital Territory (FCT) Area Council Elections is rescheduled to Saturday 9th March 2019. This will afford the Commission the opportunity to address identified challenges in order to maintain the quality of our elections," Yakubu said.
Apparently displeased with the development while speaking at the All Progressives Congress (APC) caucus meeting in Abuja on Monday, Buhari said INEC had all the resources it needed to carry out its duties.
His words: "I have to leave my constituency and come to Abuja immediately because I was told of the decision of INEC about 4:30 in the morning," he said.
"I told them in my statement at the airport that INEC had all the time and all the resources they wanted and then they have to wait for only six hours to casting the votes to tell us that it is not possible. Definitely, the reasons why such incompetence manifest itself has to be explained to the nation."