New Video Surfaces Online Accusing R. Kelly Of Assaulting An Underage Girl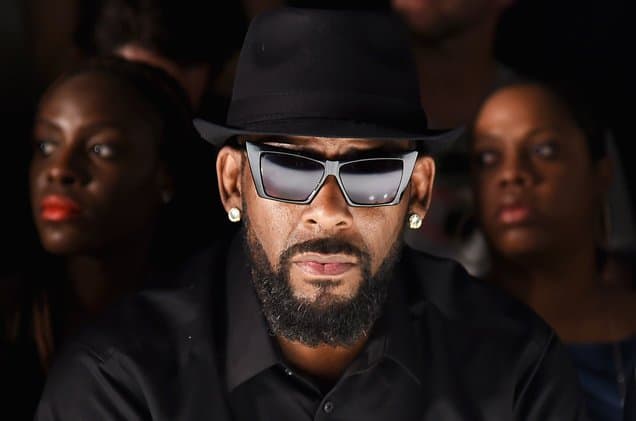 A new videotape allegedly showing R. Kelly sexually assaulting an underage girl has been confirmed by CNN and Jim DeRogatis.
According to the reports revealed, the girl in the alleged video "refers to her body parts as 14 years old." A senior law enforcement official told DeRogatis that the videotape "may soon lead to [Kelly's] indictment in Illinois." In addition, according to DeRogatis, "a law enforcement official said that an indictment is pending and Kelly could be arrested soon."
R.Kelly's lawyer, Steve Greenberg in his statement with CNN said, "We are unaware of any new information involving Mr Kelly…. We have not been contacted by anyone. We have not been informed about any new information by anyone and we have not been contacted by law enforcement."
And in a statement sent to Pitchfork, Greenberg added, " Mr Kelly denies that he has engaged in any illegal conduct, of any kind whatsoever." In addition, when contacted by Pitchfork, Tandra R. Simonton (Chief Communications Officer at the Cook County State's Attorney's Office in Chicago) said, "We cannot confirm or deny an investigation."
This comes one month after lawyer Michael J. Avenatti tweeted, "Since April, I have been working on the R. Kelly matter. The results of that work will soon be known. We are going to blow this wide open for the sake of each of his victims and one less paedophile will be free. Count on it." According to CNN, Avenatti is representing "a whistleblower against Kelly."
And yesterday, he released a statement on Twitter, writing, "Included in the evidence we recently uncovered and recovered is a VHS videotape of Mr Kelly engaging in multiple sexual assaults of a girl underage. This tape, which is clear, is approximately 45 minutes in length and has never previously been publicly disclosed or, until recently, provided to law enforcement." Avenatti also wrote that he "provided extensive information, including the videotape" to Cook County State's Attorney Kim Foxx.