2019 Elections: APC Planning To Buy 15m Votes With N112.5b On Saturday – PDP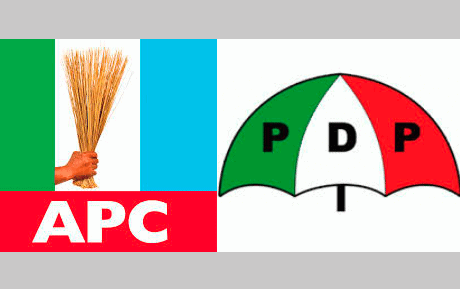 PDP Says APC Wants To Use Abacha Loot For Vote Buying
The People's Democratic Party (PDP) in Ekiti State has accused the ruling All Progressives Congress (APC) of plotting massive vote buying for the Saturday Presidential and National Assembly elections, alleging that a sum of of N112.5bn has been earmarked to buy projected 15 million votes at N7,500 per vote.
The PDP said "Their plots are in two folds. While they are forging ahead with their clandestine plot to compromise the Independent National Electoral Commission (INEC) and rig the elections by getting the electoral commission to produce two sets of result sheets (Form EC8A) for some selected polling units across the country, they are also plotting massive vote buying."
Director of Media and Publicity of the Atiku/Obi PDP Presidential Campaign Council in Ekiti State, Lere Olayinka, who made the allegation in a statement issued on Monday, alleged that "50 percent
of the $322 million recovered Abacha loot is being deployed into the vote buying plot while each APC controlled State has been billed minimum of N3 billion with Lagos to contribute N40 billion."
The PDP alleged that security agents are to be instructed to provide cover for all APC stalwarts to be assigned with the responsibility of ascertaining voters compliance and making payments to voters who
complied.
The party called on voters to reject monetary inducement from the APC, saying "those who impoverished Nigerians and caused loss of over 10 million jobs must not be allowed to pay themselves into power.
While calling on agents of the PDP and other opposition parties to be extra vigilant and ensure that votes at the various polling units are properly recorded in relevant INEC forms, the PDP said "Ekiti and Osun governorship election was rigged with the alteration of result sheets and allocation of figures different from votes recorded at the polling units to the APC and same is being planned for the coming elections.
The PDP, which also called on security agents to maintain neutrality in the elections, added that "democracy will be in serious danger the moment the electorate rights to choose is taken away."