Biafra: Why Atiku Should Not Contest 2019 Presidency – Nnamdi Kanu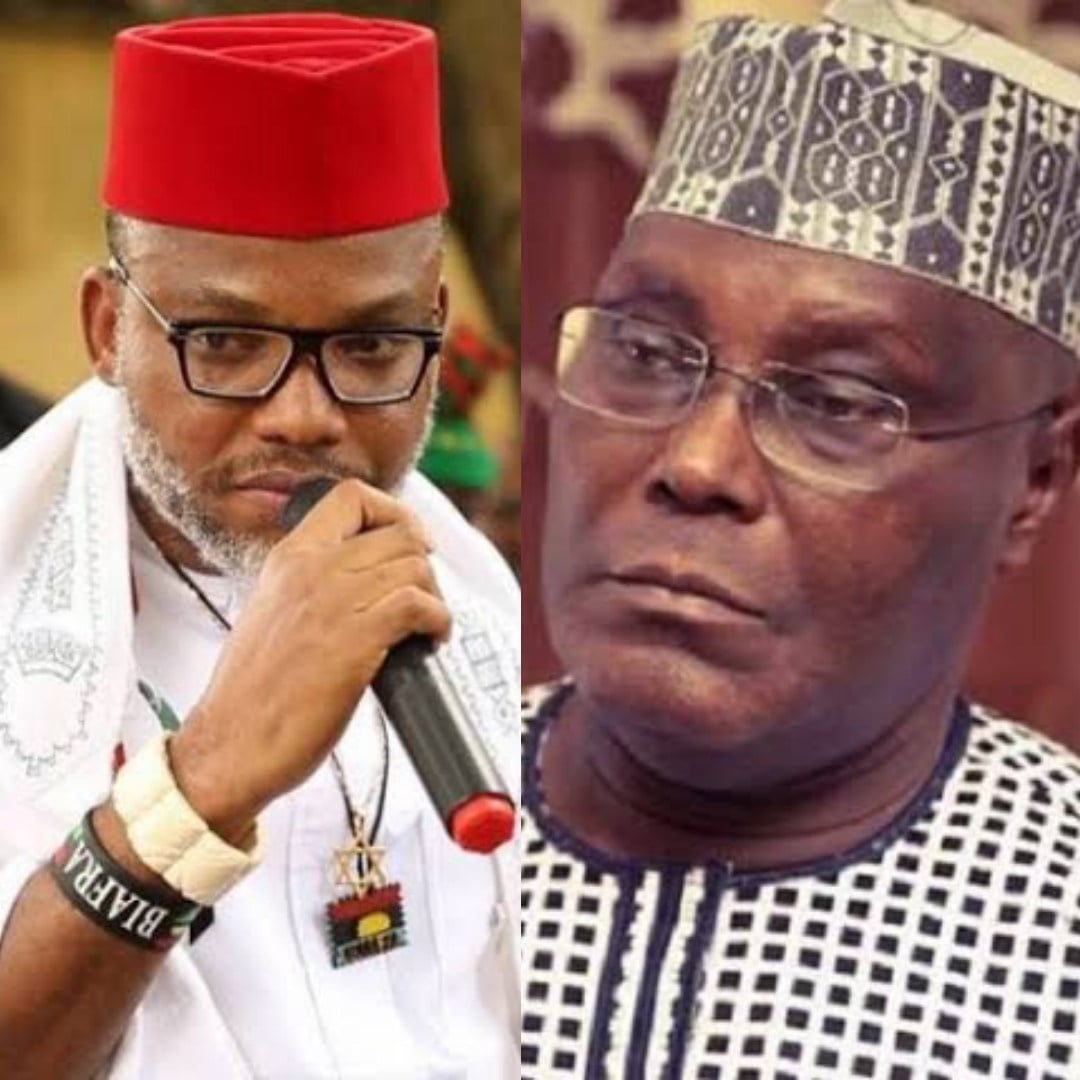 The leader of the outlawed Indigenous People of Biafra (IPOB), Nnamdi Kanu, says the presidential candidate of the Peoples Democratic Party (PDP), Nigeria's main opposition party, Atiku Abubakar is not a Nigerian, hence should not contest the forthcoming presidential election in the country.
Naija News reports that Kanu made this statement during a live broadcast via Radio Biafra in London, United Kingdom on Saturday, February 9.
This online news platform recalls that the secessionist leader had said last week that Abubakar is from Cameroon.
"Do you know that Atiku Abubakar is from Cameroon? His area of Adamawa was in Cameroon," the IPOB leader had said.
Reechoing his earlier stance during his second live broadcast from Radio Biafra studio in London, Kanu blamed PDP social media influencers for the current revelation, saying they got the party's Presidential candidate into trouble.
His words: "He (Atiku) was born in 1946, when did they join Nigeria? Was Atiku therefore born a Nigerian?" The IPOB leader asked and those in the studio responded: "Not at all", Kanu then added: "Then he shouldn't be contesting for the Presidency".
"PDP e-rats got Atiku into trouble, not me, they attacked IPOB and that is the worst thing any idiot could do on earth because we come after you with everything we've got and in everything. At the end of the process you will be sunk, never to rise again".
"Where does Atiku come from?" Kanu asked those in the studio responded: "Cameroon", Kanu added: "Can anybody born outside of Nigeria contest for the Presidency"? They responded: "Not at all."
"I told them, I warned them," the secessionist leader added.
Meanwhile, Naija News reports that Kanu and his group have on several occasions called on Nigerians from the South East part of the country to boycott the nation's general elections, an order which has however generated series of controversies with many attacking the IPOB leader.
Kanu is leading a group seeking secession from Nigeria. The group has since been proscribed by the Nigerian government.