Read The Six-Count Charges Against CJN, Onnoghen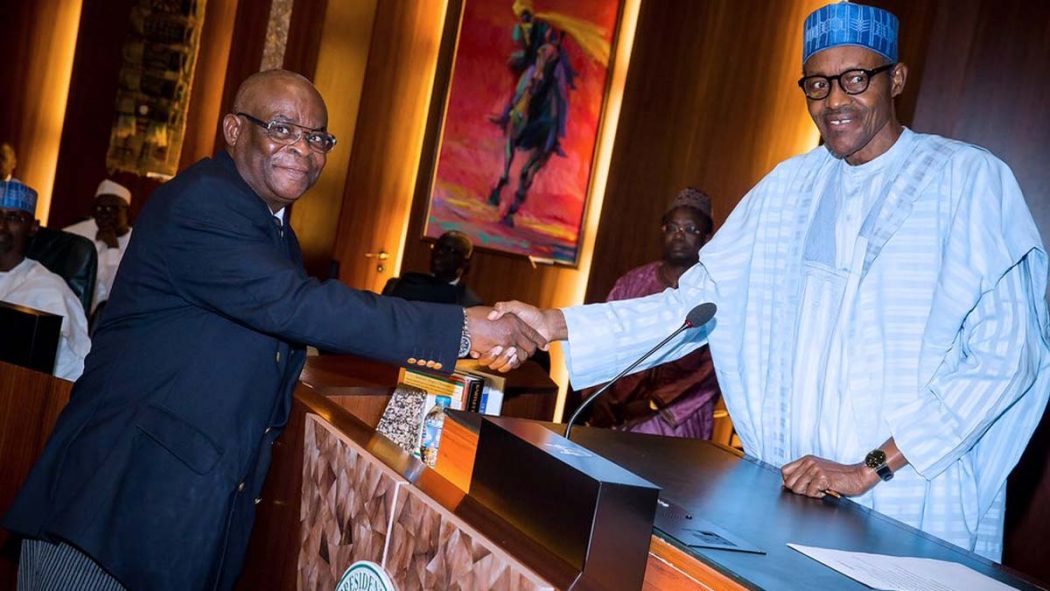 See Real Reason Why Buhari Govt Ordered CJN Onnoghen To Vacate Office
The Code of Conduct Bureau is the body responsible for the action taken against the Chief justice of Nigeria,Walter Onnoghen.
Naija News earlier reports that the Federal Government has ordered Justice the Chief Justice of Nigeria (CJN), to immediately vacate office o ver corruption charges.
This is also as the government will on Monday January 14, 2019 arraign Justice Onnoghen before the Code of Conduct Tribunal (CCT) in Abuja, on charges of failures to declare his assets as required by law and for operating Bank Domiciliary Foreign Currency Accounts, Naija News learnt.
Onnoghen became the Chief Justice in March 2017, less than six months after the homes of several federal judges, including those of the Supreme Court, were searched in an anti-corruption raid.
The January 10 charges  by the Nigerian government accused him him of asset declaration offences.
The government said it was only in 2016 after the controversial crackdown on judges that Mr Onnoghen partially declared his asset, but still failed to declare a series of bank accounts, denominated in local and foreign currencies, linked to him at a Standard Chartered Bank branch in Abuja.
The government consequently filed six charges of non and fraudulent declaration of assets by Mr Onnoghen, with trial expected to commence on January 14 at the Code of Conduct Tribunal.
Here below are copies of the January 10 charges as published by Premium Times.