Pete Davidson Refuses To Meet Ariana Grande After Suicidal Tweet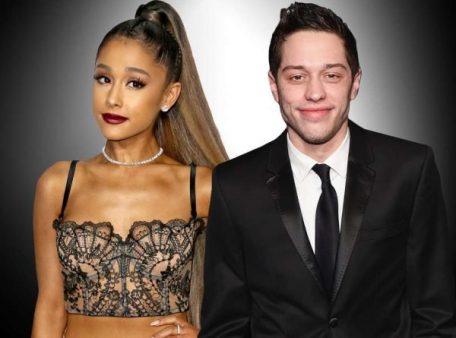 Report from E! News, has revealed that Pete Davidson, refused to meet with American singer, Ariana Grande, after she drove to his office to show support.
The drama started when Kanye West and Drake attacked each other on Twitter after Ariana tweeted a shady post Kanye found insensitive.
Pete took the opportunity to speak about his struggle with depression, and there after tweeted a suicidal note. Ariana tweeted that she was going to see him.
However, E! News reported that Pete decided not to see her.
"She tweeted and reached out. She tried to contact him and rushed to see him. But, he didn't want to talk to her and made it clear," a source explained to E! News, noting Ariana's trip to NBC's studios in midtown Manhattan. "She has been worried sick, but doesn't know what else she can do."
Recall that they broke up in October after their brief engagement.