Find Answers: Was President Buhari Really Cloned?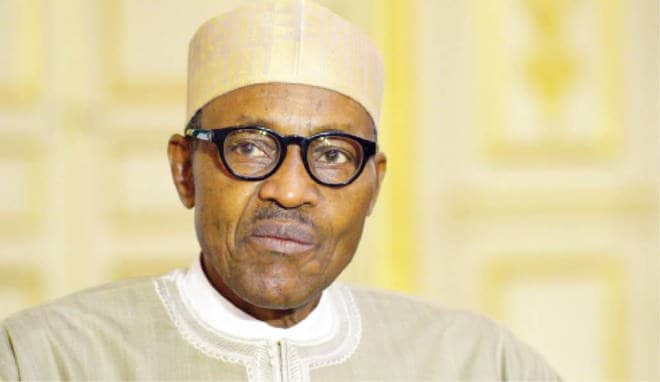 Is President Muhammadu Buhari Dead?
Part of the news that has ushered in the campaign for 2019 election in Nigeria is the news that Nigerian President, Muhammadu Buhari is dead and the person currently occupying Aso Rock is a cloned version known as Jibril Aminu from Sudan.
Naija News has observed that some sensational media reports have also been attempting to link facts making it appear that the close allies of Buhari including His Wife, Aisha, National chairman of the All Progressive Congress (APC), Adams Oshiomhole, National Leader, APC Asiwaju Bola Tinubu and others are joining hands to deceive their fellow Nigerians to believing in a leadership that does not exist.
While some Nigerians have helped in amplifying the rumour, using posts and comments to express their belief and disbelief in a 'cloned' Buhari, some have simply said, our Buhari is alive, he was healed when the General overseer, Redeem Christian Church of God, RCCG, Pastor Enoch Adeboye, prayed.
Some have equally opined that it is not an impossible occurrence, noting that the known Buhari was really sick and very feeble.
Recall that Buhari , after receiving the RCCG General Overseer in London back in 2017 had said "I thank Pastor Adeboye for visiting today, and for his prayers and good wishes. May God continue to bless him and his work."
After initially spending over 50 days on medical vacation in London, the President had in May, 2017 returned to the United Kingdom, UK, for follow-up medical check-up and stayed longer than slated.
Tweets Amplifying The Rumour That Buhari was cloned In London
In 2015, after a 1.9million votes was padded for Buhari, Kano INEC REC died mysteriously. In 2018, when issues of a cloned Buhari came up, an NIA officer in Sudan who has details, died mysteriously. Buhari won't attend Pres. debate, wife, kids don't stay with him. We need a DNA!

— Jackson Ude (@jacksonpbn) November 20, 2018
According to one Fisayo from abule muwonleru in Sepeteri village, he collapsed in DC and was rushed to the UK!

This surely can't be Buhari or Jubril from Sudan.

What is this newly cloned arrival called?

Let's use a lifeline and?a friend called Nnamdi Kanu, he will know.

— Adeola Mary Slessor (@Adeola0503) May 11, 2018
So we have moved from no certificate and back to buhari was cloned! Hmmmm

What a wasted generation

— Omighty (@Mighty_20) November 10, 2018
Fake certificate and cloned Jubrin Mohammadu Buhari all in the evil contraption called Nigeria pic.twitter.com/OOO8mw31oC

— Ipobincataluñya (@ipobincatalunya) November 19, 2018
Where did this Idea of Cloned Buhari Originate From?
Nnamdi Kanu, the leader of the separatist group, Indigenous People of Biafra, IPOB on Saturday vowed to expose how Jubril Aminu was transformed to replace 'dead Buhari' in London.
The IPOB leader describing the act as evil, promised to expose the evil work of a cabal in the presidency.
A Senator who his a pro -Buhari, Shehu Sani, the Senator representing Kaduna Central has reacted to viral reports on his Twitter page, discarded such report, saying Buhari has no 'double.'
There's no one & nothing like Jibril El sudan.Caesar is healthy & has no double.But you can literally refer Jibrin as an imaginative and mythical character in Shakespearean Nigeria.Its natural to creatively invent characters & promote conjectures in our theatre of the absurd.

— Senator Shehu Sani (@ShehuSani) November 15, 2018
While the facts stare Nigerians in the face, the truth lies in the hands of a few. Nigerians will have to be mindful of sensational stories and opposition strategies that unavoidable abound especially in this  era of campaign for 2019 power.