Emir Of Gummi Speaks On The Strategy Of Government In Fighting Corruption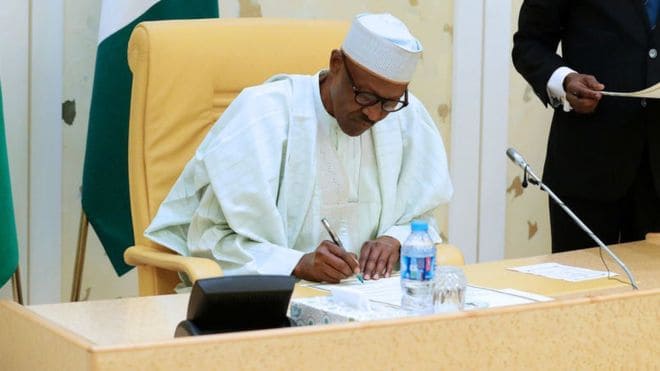 Justice Lawal Hassan Gummi (rtd), the Emir of Gummi, on Friday, November, 9, 2018, reacted to the strategy of government in fighting against corruption.
In his statement, while analyzing the strategy in fighting the anti-graft war stated that the disregard for the rule of law and disobedience to court orders in the name of fighting corruption was a deviation from democracy.
The Emir while speaking on the topic, 'The challenges of the judiciary to democracy: The Nigeria perspective', at the Barewa Old Boys Association annual lecture, which took place at the Umaru Ali Shinkafi Polytechnic, Sokoto, Gumni, stated that disregarding court order was another form of corruption, noting that the government must show an example of the change that it promised the Nigeria citizens.
He said: "Orders of court are disobeyed at will in the name of fighting corruption. No one institution, no matter how highly placed, should flout the laws of the land, not even under the guise of fighting corruption. Refusing to obey an order of court is another form of corruption in itself.
"The executive cannot play the role of both the accuser and that of the judge at the same time. It is an aberration in a democracy. National security cannot take precedence over the rule of law; rather, it should be guided by the rule of law.
"Any democracy where the executive tries to intimidate and harass the legislature and/or the judiciary into doing its bidding is a democracy under threat. In the same vein, it is not right in a democracy for the National Assembly to make governance difficult for the executive for pecuniary reasons.
"We all agree that we need change as promised by the government, but that change must first begin with them, then, you and me."