Oshiomhole Reportedly Off To US, To Return For DSS Probe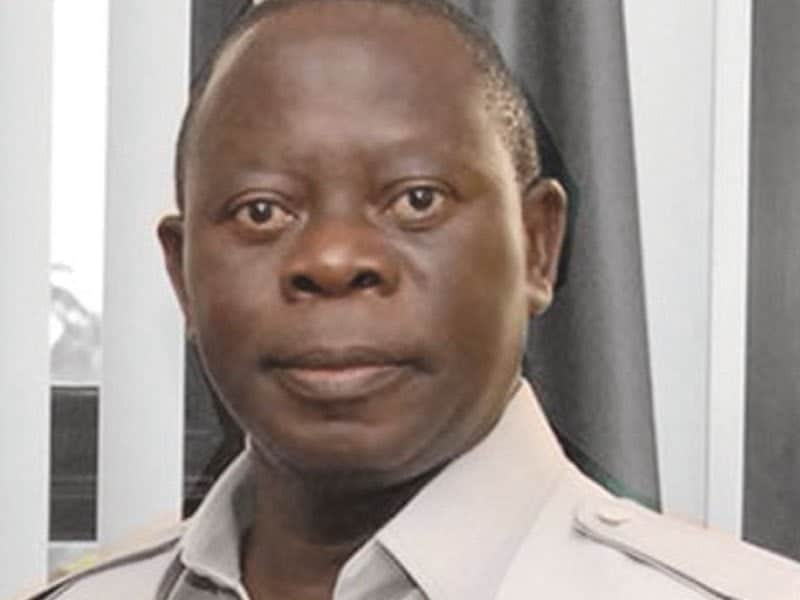 Tense Air As Adams Oshiomhole's Expected To Be Grilled Further By DSS
The whereabouts of Adams Oshiomhole, national chairman of the All Progressives Congress (APC), appears shrouded in secrecy since he was reportedly grilled by operatives of the Department of State Services (DSS).
According to earlier reports, Oshiomhole was detained and interrogated by the DSS after some APC governors alleged that he received bribes during the party's primary elections.
The report also had it that the APC chairman was pressured to resign during the interrogation but declined, stating that he would only resign if President Buhari loses confidence in him as earlier published by Naija News.
Oshiomhole subsequently travelled out of the country after he was granted administrative bail.
Speaking on Oshiomhole's whereabout, a source quoted by The Cable said:
"The APC chairman will be back on Sunday. He went to keep an already scheduled appointment in the US. There is no truth in the reports that he has fled the country, no, it is not true," it said.
"Oshiomhole has said that he will not resign until Buhari tells him with his own mouth."
The APC governors who want Oshiomhole out of office are said not to have backed down as well.
"The aggrieved APC governors who do not want Oshiomhole in office are not relenting," another source said.
"They see the chairman as the reason why the party had rancorous primary elections. So they are saying he must go."
Meanwhile Naija News reports that the APC has denied knowledge of detention and interrogation of its National Chairman.
In a statement by the party through its National Publicity Secretary, Lanre Issa-Onilu, the party said, "We do not have any information on this rumour. More so, the Chairman is not around in the country to confirm or deny this. As soon as we have any relevant information, you'll be updated.
Also, one of the identified aggrieved governors, Ibikunle Amosun of ogun State, has denied any form of involvement or knowledge if the DSS quizzing Oshiomhole.
Oshiomhole is however expected to be back to the DSS office for further interrogation when he returns to the country.
"We are still looking at his statements and also carrying out further investigations. This type of operation is not meant for the members of the public," PUNCH quoted a source as saying.
"Rather, we will brief the president when the report is ready. Oshiomhole is the national chairman of the President's political party. He deserves to know our report first."
Aside Amosun, other aggrieved governors who have openly expressed displeasure with Oshiomhole are Abdulaziz Yari (Zamfara), and Rochas Okorocha (Imo).
They all  lost in the bid to secure the party's governorship tickets for their preferred candidates.