N30,000 Minimum Wage: Buhari Did Not Mention Any Figure – Adesina Insists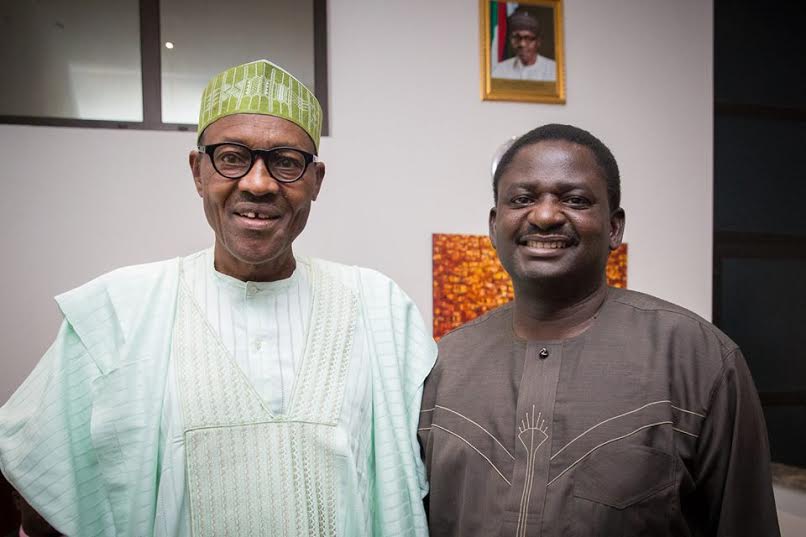 President Muhammadu Buhari's media aide, Femi Adesina, has said that the president did not agree to any figure as the new minimum wage.
N30 000 minimum wage as being demanded by organised labour was also recommended by the tripartite committee in its report to the president on Tuesday.
President Buhari, in his speech, expressed his determination to having a new minimum wage.
But Adesina on Thursday said the president, while acknowledging the concerns raised over the proposed increase, made himself clear on how things should follow due process.
"Throughout the report-submission ceremony, the President never mentioned any figure. What he committed himself to was a new minimum wage, and only after the report of the committee has been reviewed by the executive and legislative processes of government and an appropriate bill presented to him for assent, "
"Until the proposed minimum wage has gone through the whole gamut of law-making, President Buhari, who is a stickler for due process, will not be caught in this unnecessary web of controversy, which amounts to putting the cart before the horse and hair-splitting." he said.
Adesina stated that the attempts by the opposition to demean the president will not guarantee victory for them.
"As for those who have latched onto the concocted controversy to play cheap politics, we appeal to them to remember that elections are not won through loquaciousness, and trying to demean the President at every drop of a hat. But then, it is not surprising, as they have nothing else to sell to Nigerians, if they don't ride on the name of the President. Stiff judgment awaits them at the polls," he said.
Lai Mohammed, minister of information, had also said the president is still considering the N30, 000 recommendation.