13 Killed As Boko Haram Attacks Konduga In Borno State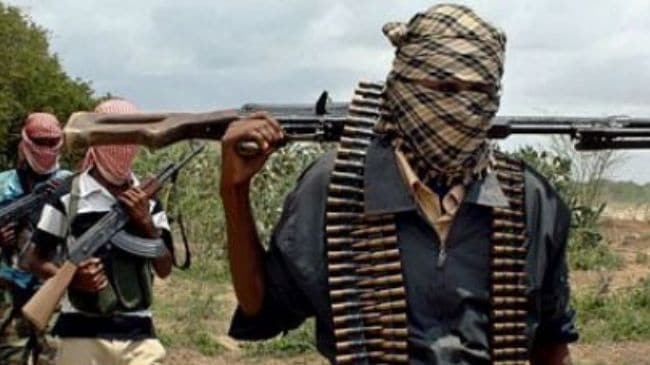 Suspected Boko Haram Fighters Invade Kofa In Konduga Local Govt Of Borno State
Not less that 13 Persons have been killed in Kofa general areas in Konduga local government area of Borno State and dozens of Internally Displaced Persons missing as suspected Boko Haram fighters invaded the areas last night.
On visiting the area early today, Daily Trust reports that at least, 13 civilians were killed in the attack while over 40 makeshift tents in the Dalori 2 IDPs camp were burnt down when the attackers invaded the town.
Bukar Kashim, a displaced person at Dalori 2 IDPs camp, said the security personnel at the camp were overpowered by the invaders, adding that they shot and killed an old man in his presence.
"We thought it was normal shooting but it turned out to be Boko Haram", he said. "Everyone was in disarrayed, they entered after the security and CJTF [Civilian Joint Task Force] were overpowered, one person was killed and about 40 tents were burnt.
"The government need to rise and protect us. This is an evidence that we are not safe anymore. We are begging President Buhari to protect us.
"Many of our people are yet to return and we don't know their fate," Bukar lamented.
A resident of Bulabbrin village, Usman Modu who wept profusely while speaking to our reporter, said he lost three of his children.
"They were fully armed," he said of the insurgents. "Each of them had two guns and shooting sporadically. I ran into the bush, leaving my family behind but when I came back this morning, three of my children were burnt.
"In this village, we lost nine persons. They killed four others in Kofa and adjoining villages were burnt down," Modu said.
The Military is yet to confirm the attack.
Source: Naija News