2019: Federal Government Sets Up New Committee To Address Security Issues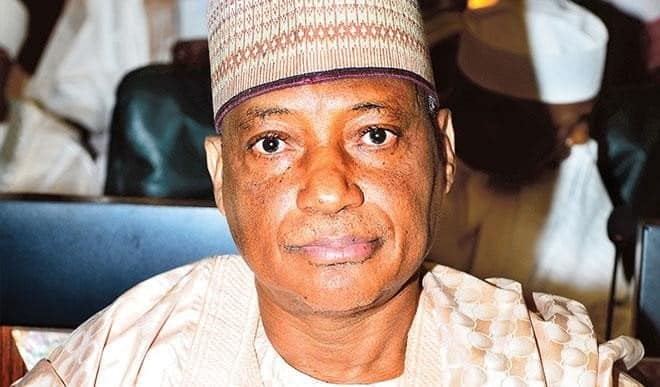 Buhari Tasks Committee On Evaluating Defense Strategies Of Security Operatives In Nigeria
Ahead of the 2019 general elections, Federal Government has set up a think-tank committee to tackle the persistent security challenges facing the country.
The committee known as the 'Defence and Security Think-Thank team', is headed by Maj.-Gen. Abdulmalik Jubril (rtd).
Inaugurating the committee at the Defence ministry in Abuja, Minister of Defence, Mansur Dan-Ali, said the committee has become necessary as insecurity in the country had claimed "a significant number of lives and property."
According to the minister, "Nigeria is faced with different security challenges which have claimed a significant number of lives and property.
"These challenges include; terrorism, pipeline vandalism, banditry, cattle rustling, kidnapping, ethno-religious conflicts and trans-border criminal activities. These pose threats to the social, economic and political stability of our country.
"With the forthcoming elections, addressing these issues require a team like yours to advice on these critical threats. You are expected to constantly intimate the Ministry of Defence of your findings and recommendations."
The minister also said that the team is expected to advise the armed forces on undertaking joint operations with other security agencies.
He listed the terms of reference of the team to include;
to evaluate the strategic defence and security requirements of the nation,
To assess the degree of successes and failures of measures to address these threats,
Exploit avenues to establish partnerships with foreign countries and organisations that would benefit the country and to suggest plans for handling specific security problems.
Others, according to the minister is to advise how the armed forces could interface with other security agencies to achieve cohesion in operations,"
In his address at the ceremony, the committee chairman, Maj.-Gen. Jubril, while noting that one of the most potent threats to the national security was the Boko Haram insurgency, however pointed out that ethnic, religious and inter-sectarian crisis and the farmers-herdsmen's clashes has remained a major problem.
He said, "At local and domestic levels, there are several threats in the form of ethnic, religious and inter-sectarian crisis and the farmers-herdsmen's clashes.
"Other sources of national security concerns are the rising political and ethnic nationalism often championed by elites across the country such as the Indigenous Peoples of Biafra, the Niger Delta militancy and many other forms of violence".