UK Battles 2 Monkeypox Cases From Nigerian Travellers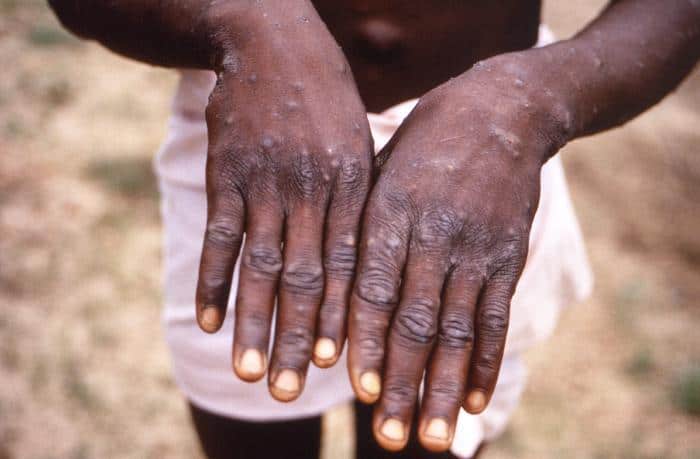 The UK is currently treating two monkeypox patients with travel history from Nigeria
The Nigeria Centre for Disease Control (NCDC) made this known, saying it is working with UK's public health agency to investigate the cases.
Chikwe Ihekweazu, chief executive of NCDC, said "The Nigeria Centre for Disease Control (NCDC) is aware of two confirmed cases of Monkeypox in the United Kingdom (UK), in patients with a recent travel history from Nigeria," he said in a statement.
"Since the re-emergence of Monkeypox in Nigeria in September 2017, NCDC has continued to receive reports and respond to cases of the disease from states across the country. Between September 2017 when the outbreak started and 31st of August 2018, a total of 262 suspected cases had been reported from 26 states.
"Of these, 113 have been confirmed in 16 states with seven deaths. The highest number of cases have been reported from states in the south-south region of Nigeria..
"We re-assure Nigerians that NCDC has the capacity to effectively diagnose and respond to cases of Monkeypox.
The National Reference Laboratory in Abuja has the capacity to test for cases of Monkeypox with a quick turn-around time. We therefore encourage any healthcare worker that suspects a case of Monkeypox, to reach out to their State Epidemiology team for appropriate action."
According to PHE, the first patient was diagnosed last week in Cornwall in the southwest of England and is being treated in London, while the second one was being treated at an expert respiratory infectious disease center in Liverpool.
Nick Phin, deputy director of PHE's national infection service, said monkeypox was probably still circulating in Nigeria after an outbreak a year ago.
"It is likely that monkeypox continues to circulate in Nigeria and could, therefore, affect travellers who are returning from this part of the world," Phin.
"However, it is very unusual to see two cases in such a relatively short space of time. We are working hard to contact individuals, including healthcare workers, that might have come into contact with the individual to provide information and health advice."
Monkeypox is a virus that spreads primarily from animals to humans, with symptoms such as fever, headache, body pain, malaise, lymphadenopathy (enlargement of glands), sore throat and the typical generalized vesicular rash. This may last for two to four weeks.