Saraki Visits Governor Dickson, Condoles with Him Over Mother's Death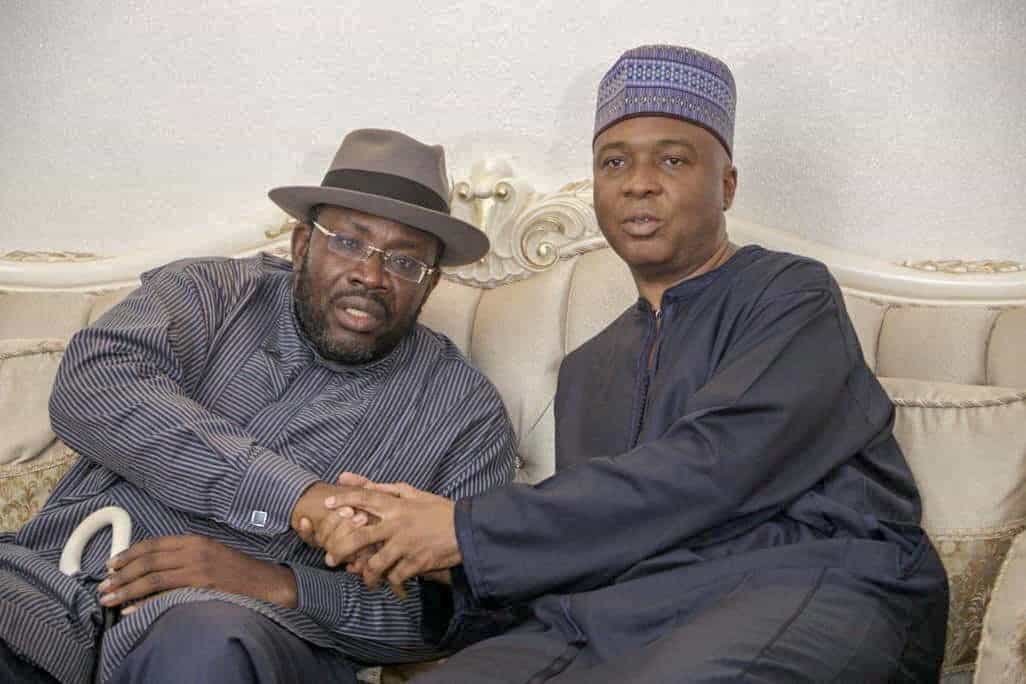 Dr. Abubakar Bukola Saraki, the Senate President, on Friday pay a condolence visit to the governor of Bayalsa State, Seriake Dickson over the loss of his mother, late Ma Goldcoast Dickson.
The Senate President, in a tweet on his @BukolaSaraki handle, who is also a presidential aspirant on the platform of the People's Democratic Party (PDP) said:
"I was in Bayelsa State today to commiserate with Governor Seriake Dickson, on the loss of his mother, Ma Goldcoast Dickson, whom Governor Dickson once described as his rock, counselor and guardian angel. May the Almighty grant her eternal rest. Amin."
The governor also thanked family members, friends, political associates and Nigerians generally for their prayers and support in the most trying times for the Dickson's family.
Until her last breath, she was a quintessential mother, devout Christian and community leader who devoted her life to the service of God and humanity.