Ghana To Give Former UN Secretary Kofi Annan State Burial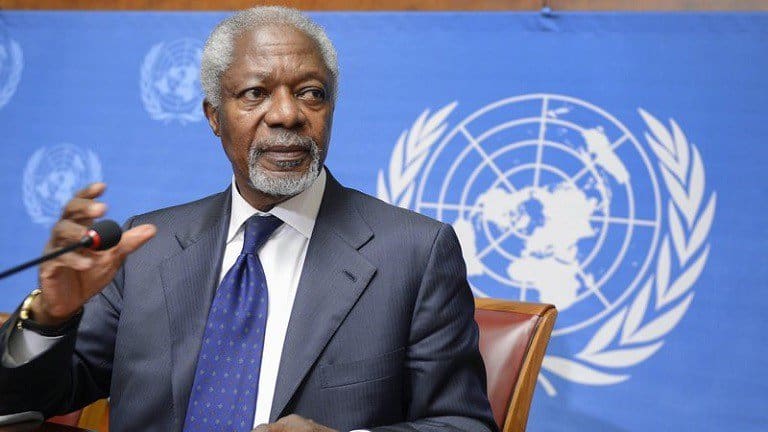 The Ghanaian's government has on Friday disclosed that the Former United Nations secretary general Kofi Annan, will receive a state burial on September 13.
President Nana Akufo-Addo made the disclosure during a meeting with Annan's family. Annan, a Ghanaian national and Nobel peace laureate, died on Saturday at the age of 80 after a short illness.
Naija News reports that Kofi Annan dead at the age of 80
Kofi Annan, born in Kumasi in present-day Ghana on 8 April 1938, was also awarded the Nobel Peace Prize in 2001 in a distinction shared with the United Nations itself.
Annan started off at the UN system in 1962 as an administrative and budget officer with the World Health Organisation in Geneva, rising through the ranks to hold senior-level posts in areas such as budget and finance, and peacekeeping.
He served as UN Secretary-General for two consecutive five-year terms, beginning in January 1997.
Source: Naija News