Daura Must Be Probed – Abubakar Umar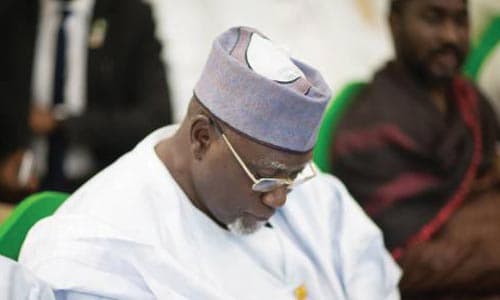 A former military administrator of Kaduna state, Abubakar Umar  has said that the sacked director-general of the Department of Security Service (DSS), Lawal Daura, should be probed.
In a statement on Friday, Umar said sacking and placing Daura under house arrest is not enough for his "misdeeds" while in office.
Acting President Yemi Osinbajo had sacked the former DSS DG on Tuesday following the invasion of the National Assembly Complex by operatives of the secret police.
Umar said the sack of Daura was long overdue, accusing the former security chief of "curving out a government within the Nigerian government" while in office.
"In the last three years, Lawal Daura had marched from one audacious act of impunity to another; had rudely defied the president, had routinely ignored court orders and seemed all but successful in carving out, for himself, a government within a government in Nigeria," he said.
"There was hardly any observer of the turbulent Nigerian political scene over the last several years who still believed that Lawal Daura was subject to any laws not to speak of official code of behavior."
He also said Osinbajo' action "must not stop halfway" as the government should seek to discover the motives behind "some of those crazy maneuvers (by Daura), many of which simply beggars belief".
Umar added that in probing the former DSS DG, the government should ask the following questions:
"Where and in what condition are all the assets handed over to Lawal Daura by the immediate past D-G , SS, Mr. Ita Ekpenyong?
"What are the reasons why Lawal Daura deployed SS operatives and prevented personnel of the Economic and Financial Crimes Commission (EFCC) from searching the residences of former DG, SSS, Mr Ekpenyong and former D-G, NIA, Mr Oke?
"Was it not true that Daura moved to seize and appropriate over $43 million NIA funds if he was not prevented from doing so by the national security adviser?
"Why did Daura continue to ignore court orders allowing several people detained by him to be released on bail?"
Naija News had earlier reported that Daura was arrested and later placed under house arrest.