FEC Approves $150m World Bank Loan For Polio Eradication In Nigeria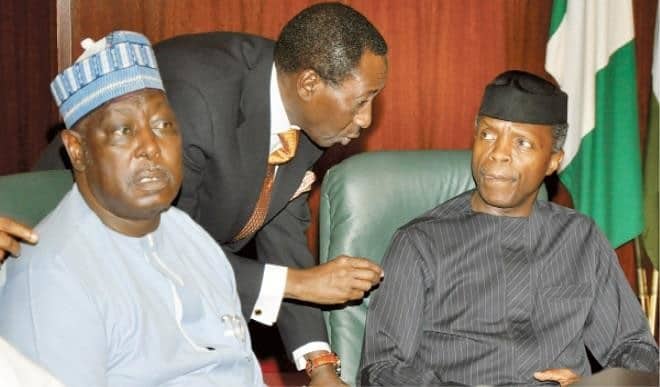 FG Moves To Eradicate Polio In Nigeria
The Federal Executive Council (FEC) presided over by Acting President Yemi Osinbajo has approved $150 million credit facility to aid the federal government's effort in polio eradication, Naija News reports.
The Minister of Finance, Mrs Kemi Adeosun who made this known after the end of the weekly FEC meeting yesterday said the proposed credit facility would be the third additional financing that would build upon substantial past investments.
Adeosun also said the past investments had paid off, adding that the country was now on the verge of polio eradication, explaining that the objective of the project was to assist the Federal Government of Nigeria with the facility as part of global polio eradication moves.
According to her, the country had achieved and sustained at least 80 per cent coverage on oral polio vaccine (OPV) immunisation in every state of the country and consequently improved routine immunisation.
Adeosun who said the project would be implemented in 12 lagging states which include Adamawa, Bayelsa, Gombe, Jigawa, Katsina, Kogi, Nasarawa, Niger, Plateau, Taraba and Zamfara, added that the project would be coordinated by the National Primary Health Care Development Agency (NPHCDA) at the federal level.
She enumerated three components of the proposed project to include: polio eradication support, routine immunisation support and routine immunisation system strengthening.
She also said FEC approved the award of a contract for the supply and installation of rapiscan mobile cargo scanner-eagle M60 into the Nigeria integrated customs information system II of the Nigeria Customs Service (NCS).
According to her, the contract is meant for the procurement of three units of rapiscan mobile cargo scanner-eagle M60 including 30 months on-site service and support and maintenance, training of 120 officers and integration of rapiscan eagle M60 scanners into Nigeria Integrated Customs Information System II (NICIS II).
She said the scanners would be purchased from Messrs Air Waves Limited at the sum of N8,047 billion.