Buruji Kashamu Challenges Secondus, Says He Cannot Be Expelled From PDP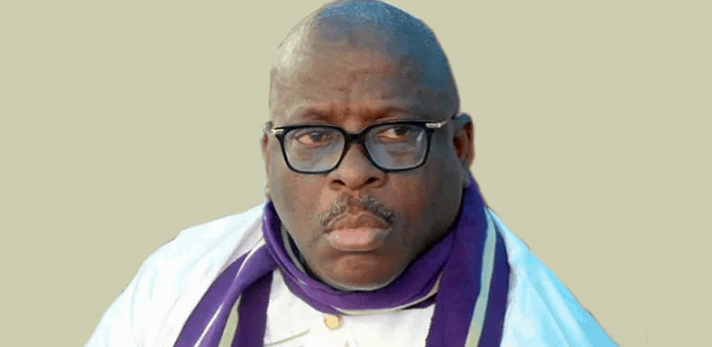 Kashamu, Dayo, Dares Secondus's PDP National Leadership
The embattled factional Chairman of the Ogun state chapter of the Peoples Democratic party, Bayo Dayo and the Senator representing Ogun East Senatorial district Buruji Kashamu have organised a rally at the party secretariat in Abeokuta.
Naija News recalls that the factional chairman of the party, Bayo Dayo, Senator Buruji Kashamu and two others were expelled from the party by the National working committee of the party.
But the faction in what looked like a show of strength, organized a rally at the party secretariat in Abeokuta, to unveil its aspirants for the 2019 general elections.
Speaking to journalists at the rally, the factional Chairman said the expulsion is illegal, noting that he remains the authentic Chairman of the party in the state till 2020.
He also said the National Chairman of the party, Uche Secondus "was clownish in decision to suspend him and two others".
"The Secondus leadership is insane to have suspended us. The leadership is criminal to have flouted the court judgment which affirmed me as the authentic chairman of the party in the state. There is one PDP in Ogun State (of) which I am the chairman," he said.
He urged the police to arrest Mr Secondus and others, adding that, 'his leadership is cash and carry. I am not a factional chairman. The only PDP in Ogun State is headed by me. We are the only constituted authority to present candidates for election, and we shall organise free and fair primaries".
Mr Kashamu also spoke at the rally.  "
I can confirm that I remain in PDP. Any illegal pronouncement of my expulsion is a sheer waste of time,
" he said.
Source: Naija News