Dickson Says Nigeria's Cooperate Existence Is Threaten By Incesan Killings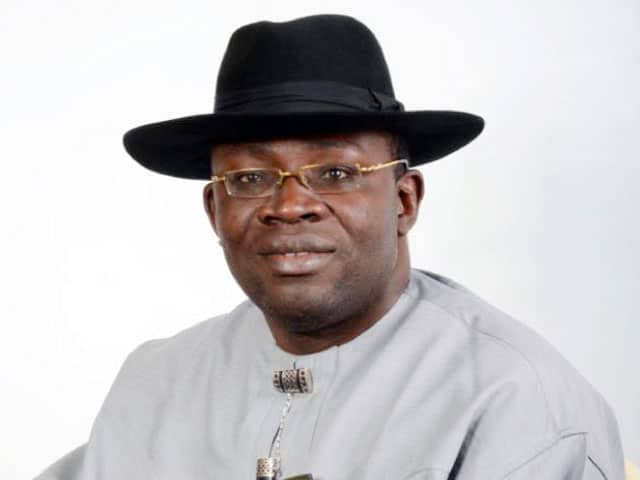 Dickson Faults FG's Federal System , Says It Is A 'lopsided federalism'
Bayelsa State governor, Seriake Dickson, has described the recent  violence and killings in Nigeria, particularly in the northern part of the country, as the biggest threat to the nation's cooperate existence, since the civil war, Naija news Understands.
He faulted the nation's "lopsided federal structure, over-centralisation and politicisation of law and order" as threats to contemporary governance in Nigeria.
A statement issued by Chief Press Secretary to the governor, Francis Agbo, said Mr Dickson spoke on Friday in Abuja while delivering a lecture entitled: "Cultural Values, National Security and Challenges of Contemporary Governance: Perspective From Bayelsa State Experience", organised by Institute of Security Studies (ISS).
Mr Dickson condemned the recent killings and warned that the country would cease to have a future if President Buhari fails to urgently mobilise the people of Nigeria to build a non-partisan consensus to avert the nationwide senseless killings.
Dickson Appeals To Accept  Restructuring
He lamented that politicians were using the security structures of the country to torment innocent citizens for their selfish ends and by so doing, causing national insecurity and instability.
The governor maintained that the wind of insecurity blowing across the nation and particularly the killing of innocent Nigerians in the northern part of the country were fuelled by the imbalance in the country's security structure and the politicisation of security by members of the ruling party.
Mr Dickson said, "It is very clear that Nigeria's lopsided federal system and over centralisation of security powers and the politicisation of security by several agencies are a major clause of instability and poses a threat to National stability.
"I was talking the politics of insecurity and the insecurity of politics occasioned by the abuse of Nigeria's federal system and the ease at which those who control powers at the federal level undermine law and order in parts of our country and make it difficult for our citizens to feel safe and to feel protected under the law.
"When you correct this abuse of federal system, the governor of Benue and Taraba will be in the position to mobilise the security resources of their States… I remember the governor of Zamfara said he didn't want to be addressed as the Chief Security Officer of the state."
The Bayelsa State governor added that although the military has made appreciable progress in its fight against Book Haram, recent events in the country shows that the war against terrorism was far from over.
Source: Naija News