NAF Fighter Aircraft Neutralises Boko Haram Terrorists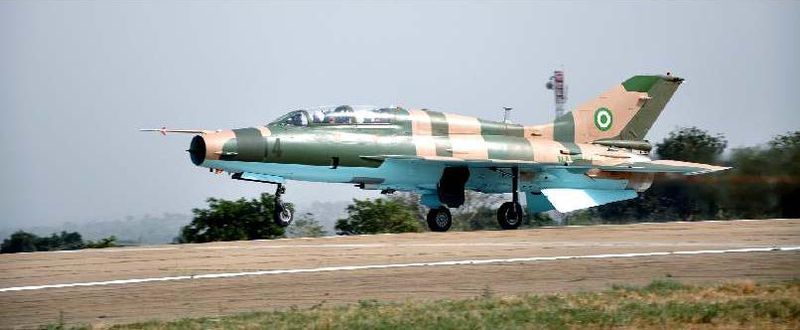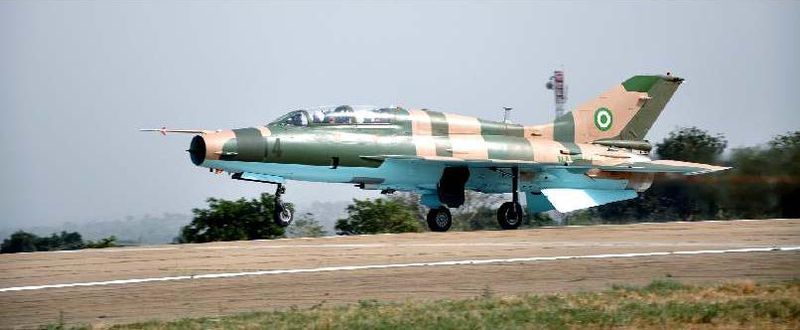 The Air Task Force of Operation Lafiya Dole, according to the Nigeria Airforce, has neutralised several Boko Haram terrorists at Bulagalaye and Kwakwa, both in Borno, through clinical air strikes.
In a statement in Abuja on Friday, AVM Olatokunbo Adesanya, the NAF's Director of Public Relations and Information, who confirmed the development, said the operation was conducted on Sunday.
"The successful air strikes on both locations were a result of efforts to trail and neutralise fleeing terrorists after Nigerian Army troops had repelled the attack on their location around Bama.
"Upon receiving reports of the attack, the ATF scrambled an Intelligence, Surveillance and Reconnaissance platform and the Alpha Jet aircraft to locate the fleeing terrorists.
"Consequently, the insurgents, who were seen assembled at a staging area in Bulagalaye, began to disperse upon sighting the attack platforms.
"However, the NAF fighter aircraft acquired and attacked the fleeing insurgents with bombs and rockets.
"As a result of the air strikes, the terrorists were neutralised while their vehicles and weapons were destroyed, leading to a thick cloud of black smoke," he said.
He disclosed that Intelligent report revealed that Kwakwa, a small settlement became the hideout of the insurgents who were reassembling.
"Overhead Kwakwa, the ISR platform successfully identified the terrorists' location and vectored the attack platforms to the target area, which was attacked with bombs and rockets," he said.