Plateau Killings: Gowon Ask For Suspects To Be Prosecuted In Jos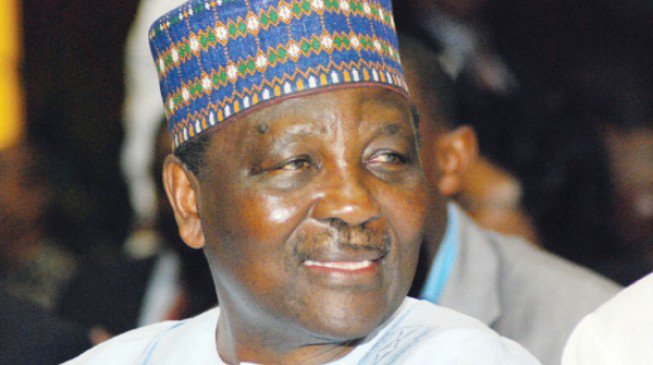 Gowon Condemns Social Media For Blaming Buhari For Killings
The Plateau State communities few weeks back experienced killings that saw over 200 persons murdered in Barkin Ladi Local Government Area of Plateau State by suspected Fulani herdsmen, the Governor of the state, Simon Lalong while speaking on Tuesday said, "the relevant bills to try the perpetrators will soon be signed into law."
Gen. Yakubu Gowon (retd.), a former Head of State and National Chairman of Nigeria Prays, said that "the people arrested should be investigated and prosecuted in Jos where the crime was committed" and not in Abuja as the military suggested.
Lalong, who promised to restore peace into the community said, that the government had reviewed adequate laws to prosecute the offenders in Jos.
Yakubu Dati, the Plateau State Commissioner for Information and Communication, in a WhatsApp message sent to journalists, quoted Lalong as saying this while receiving Gowon at the Government House, Jos.
Gowon was also received by the Deputy Governor of Plateau State, Prof Sonni Tyodden, members of the State Executive Council, including the Secretary to the State Government, Chief Rufus Bature and Lalong's Chief of Staff, Chief John Dafaan.
Just last week, the Commander of the Special Military Task force code named Operation Safe Haven, Maj. Gen. Anthony Atolagbe, while in contact with Punch said that the persons arrested in connection with the killings would be prosecuted in Abuja because the administration of justice in Plateau State was very weak.
The OPSH Chief had said, "We are moving them straight to Abuja because we don't even have the capacity to keep them. If we keep them here in Jos, we usually encounter the problem of people saying they want to see their relatives and take their bail.
"…The prosecution in Plateau State is too weak; the prosecution by the Federal Government is stronger and has a higher standard. You can't just bail somebody who committed all these crimes. But here in Plateau State, the people will start asking for bail."
But Gowon, who was in Jos to condole with the people over the recent killings, "decried the past practice where suspects arrested were taken to Abuja and eventually released."
"People arrested should be investigated and prosecuted in Jos where the crime was committed," the elder statesman emphasised.
He condemned social media reports blaming President Muhammadu Buhari for the killings as unfortunate, adding that, "the Buhari I know will not be involved, certainly no leader will encourage his people to be killed."
However, Lalong told Gowon that adequate legislation had been reviewed to prosecute the masterminds of the killings in Jos.
He said, "The relevant bills to try perpetrators of the recent attacks on the Plateau will soon be signed into law. We have reviewed adequate laws to prosecute the offenders in Jos.We will ensure the enthronement of sustainable peace on the Plateau."