Video: Truck Spilling Fuel Spotted In Maryland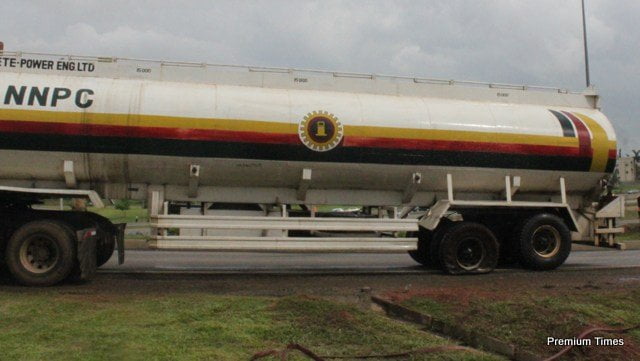 A Nigerian National Petroleum Corporation (NNPC) carrying fuel has been sighted spilling its content on the ever-busy Ikorodu road in Lagos.
A video showing the truck as a boy was seen attempting to stop the effect of the fuel gushing out of the tanker, by placing a piece of cloth to wipe the content from the truck which approached the tunnel at Maryland.
This is coming in just three days after a fuel tanker exploded on Otedola bridge, Berger, Lagos. At least nine persons were killed, while over 53 vehicles got burnt beyond recognition.
See the video below: