Ekiti Assembly Intellectually Lazy, APC Candidates Say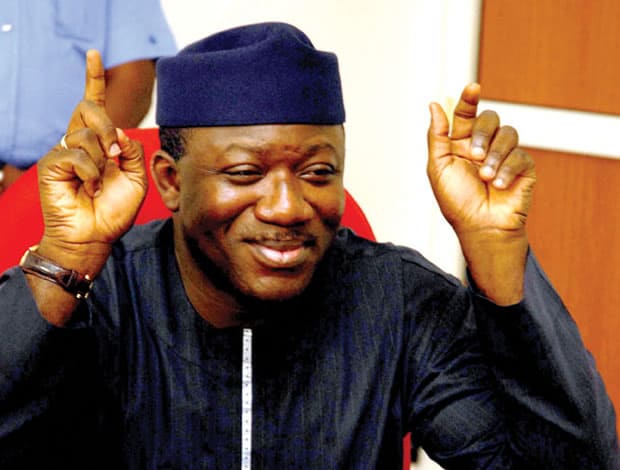 All Progressive Congress (APC) candidates vying for a place in the Ekiti State House of Assembly have described the members of the house as intellectually lazy, adding that the performance of the members of the house is nothing to write home about.
The All Progressives Party, APC member and candidate in 2015 general elections, however endorsed the candidate of Dr Kayode Fayemi for the July 14 poll.
They admonished the people of the state to support the candidature of Dr. Kayode Fayemi, adding that he has the solutions to the socio-economic challenges of the state.
"Unfortunately, the present members of Ekiti State House of Assembly are intellectually lazy, captured, unproductive, compromised and weak.
"Fayose even boasted that he is the Assembly Speaker, budgets are rubberstamped without any consideration of Ekiti people's interest. All these aberrations must stop." he said.
In a communique signed by the Coordinator, Mr. Aderemi Adedara; Secretary, Mr. Dapo Osunniyi and Public Relations Officer, Mr. Bisi Dada and released at the end of a meeting held in Ado-Ekiti on Wednesday, the group expressed regrets that "Ekiti is presently going through an unprecedented hardship and bad governance under the People's Democratic Party (PDP) administration."
"On the 14th of July, 2018, Ekiti people have a date with destiny. We therefore call on the good people of Ekiti State to vote for Dr. John Kayode Fayemi for the restoration of our collective dignity, hope, values, positive economic transformation and regular
payment of salaries.
"We also believe that his administration, when elected, will ensure the return of the Local Council Development Areas to bring government closer to the people, Social Security Scheme, Peace Corps, YCAD, Youth Volunteers Scheme, infrastructure and human development.
"We shall campaign, we shall work hard, we shall vote and by the special grace of God, we shall win. The time to reclaim our land and restore our values is now.
"Workers are owed between six and nine months salaries, the youth are unemployed, the social security system under which over 25,000 aged people were paid a monthly stipend of N5,000 were abrogated.
"Infrastructure, rural and urban development is restricted to the state capital, our people are overtaxed and impoverished. The monthly IGR in Ekiti is known only to Governor Fayose which has never been accounted for." they said.