2019 Elections:Obasanjo Has Crossed The Line With His Movement -Soyinka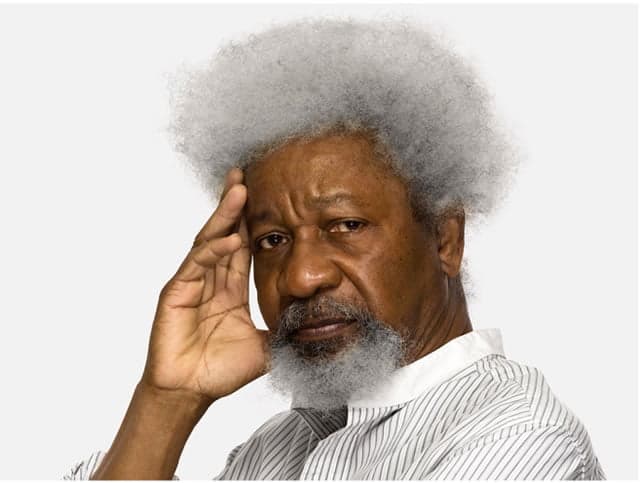 Prof. Wole Soyinka, A Nobel Laureate, disclosed yesterday that ex-President Olusegun Obasanjo has no moral justification to spearhead any advocacy for reform in the country's leadership.
The repeated playwright stated that Obasanjo's Coalition for Nigerian Movement (CNM) should be disregarded, as the former president has crossed the line.
Naija News gathered that he made all this known in Abuja, in an event to mark the 67th World Congress of the International Press Institute (IPI).
He added that Obasanjo and other leaders of his generation should step aside for young leaders to take the stage.
Soyinka said that he had released a pamphlet on his opinion on Obasanjo and his movement on July 3 at the Freedom Park in Lagos.
" As for Obasanjo, I have news for him. And it has been a progressive thing. You see me and Obasanjo fist to cuffs today and the following morning, you might see us embracing each other. Circumstances are always important and even when he was in power, if you could remember, there were numerous times when I had to criticize him.
"I believe Obasanjo has really crossed the red line because he is trying to put himself as the head of a recovery process. He is trying to hijack the recovery process in this nation and I say that he is one of the least worthy of one of the former heads of state to lead that kind of movement.
" I have brought out a publication about that, the title is in Latin but it means; who watches the watchmen.
"That publication is coming out simply because I will like to see new blood in governance in this nation and I think these corrupt and hypocritical geriatrics should stop recycling themselves and they should stop trying to co-opt their former cronies to take over the reigns of governance in this nation.
"I invite you on July 3 to Freedom Park in Lagos when a little pamphlet would be published in which finally, we confront Obasanjo with events of the past which incidentally are not being newly articulated.
"This nation forgets very very fast … Obasanjo is one the greatest hypocritical leader this nation has ever produced." he said.
While speaking on his constant criticism of Abacha and his administration, he stated that he could not stand to see momuments erected in honour of Abacha because of his allegedly misruled the nation and ran a corrupt government.
"If I walk into a street and I see a structure raised in honour of a torturer, a murderer so recognised by the entire world that we are still chasing after his loot, I have a responsibility to tell this President that you cannot be serious fighting corruption if you leave monuments in honour of that leader of misrule. So, I have nothing personal against Abacha. We met a couple of times." he said.
The Nation Online Reports that he said he could not be walking on the street and see monuments in Abacha honour when the looted funds traced to him were still being traced and recovered all over the world.
Source: Naija News