Old Generation Caused Lack Of Moral In Nigerian Youths – Afenifere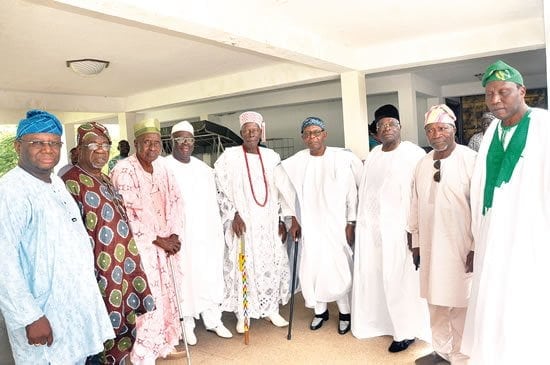 Afenifere Calls For Cultural Reawakening
Leaders of the pan-Yoruba socio-political group, Afenifere, including Senator Femi Okurounmu, Senator Mojisoluwa Akinfenwa, Archbishop Ayo Ladigbolu and Prof Banji Akintoye, yesterday, accused the older generation of Nigeria of being the major cause of problems Nigeria is facing now.
They also said that the Yoruba nation was fast losing its moral values and called for its re-awakening among the leadership and the youth.
The leaders stated this in Abeokuta while giving perspectives on the topic: Omoluabi principles: A call to return, organised by a socio-cultural group, Omoluabi.
Speaking at the event, Senator Okurounmu said moral values had to imbibed by the youths as they are expected to occupy leadership roles, stating that the late Chief Obafemi Awolowo occupied leadership position at a young age.
He said: "I am happy that Nigerian youths are waking up. We need to go back to those moral values which are in consonance with the Omoluabi principles.
"The future belongs to the youths since some of us are already looking at the departure lounge. Chief Obafemi Awolowo occupied leadership role while he was so young.
"The youths must imbibe moral values in order to give purposeful leadership."
In his remarks, Senator Akinfenwa said leaders with moral values are more interested in the general good of everyone not just a particular group or sector.
He should his displeasure at the fact that one percent of the population "are living in the oasis of luxury while 99 percent is living in dreary of wants."
A professor of History, Akintoye, said the Omoluabi principles indicated that "you speak the truth and stand by it."
Archbishop Ladigbolu, commended the group led by Ladi Smith, saying that it was laudable that those in private sector were beginning to engage in national discourse for development.
He said: "As parents, as leaders, we must always think about the legacy we would bequeath to our children and country."
Download NAIJA NEWS app: