-Afenifere group tackles Acting President Yemi Osinbajo over his comments on Awolowo.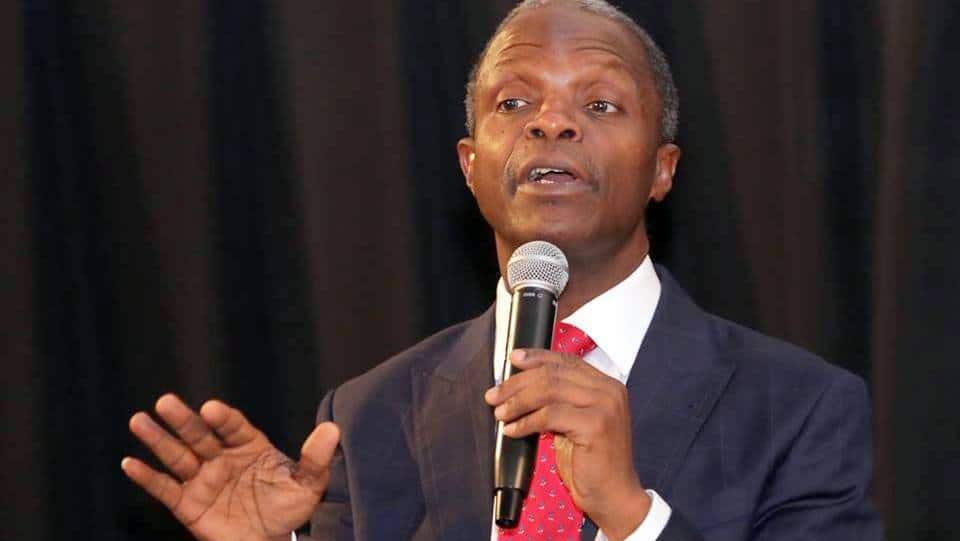 The Afenifere group, a pan-Yoruba socio-political organisation, has criticized statements credited to the Acting President, Prof. Yemi Osinbajo, in which he allegedly made dismissive comments on late Chief Obafemi Awolowo's famous reference to Nigeria as not being a nation, but a "mere geographical expression" noting that Osinbajo's remarks are strange, misguided and unfortunate on a number of fronts.
Afenifere's National Publicity Secretary, Mr Yinka Odumakin said the Acting President, in seeking to justify the position and interests of his own current set up, "has, in a recent public speech, dismissed the decades-old clamour for a restructuring of the Nigerian polity by some of Nigeria's best and most-respected personalities."
READ ALSO: Ben Bruce Urges Nigerians To Create Jobs And Not Babies
The group reprimanded Osinbajo for the remarks saying it was the third time in three months.
It said: "In that same speech, Prof. Osinbajo has also, rather strangely, and in a way that dis-honours the opinion and memory of outstanding Yoruba icon and sage – Obafemi Awolowo, gone ahead to disingenuously lend himself to the propagation of historical and intellectual sophistry, regarding the imposed unity of Nigeria."
The statement reads in part: "First, while his statement that the statement was not original to Chief Awolowo is not in any doubt, the not-so-subtle inference that somehow, his usage of the expression constitutes some misnomer that has been proven wrong by history merits deeper questioning, which is what this rejoinder sets out to do.''