Mother Of Boko Haram Leader, Shekau, Speaks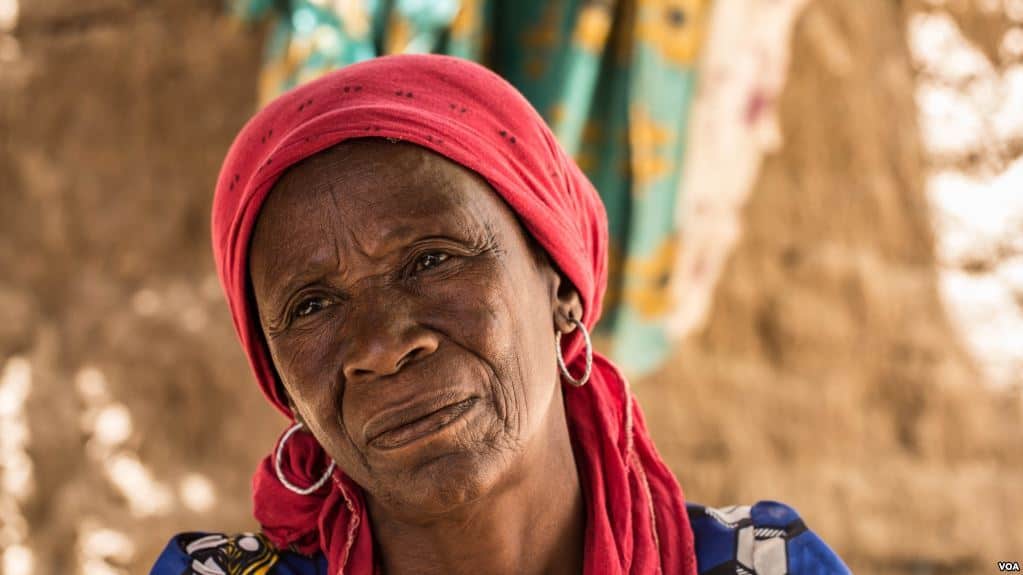 Falmata, Mother Of Boko Haram Leader, Speaks On Whereabouts Of Son.
While the Nigerian army claims repeatedly to have killed Boko Haram leader, Shekau Abubakar, attacks and operations of the sect has since continued in the country.
Mother of Shekau, Falmata Abubakar in an interview with Hausa Service of the Voice of America, VOA, in the village of Shekau, Yobe state spoke on what she knows about her son's whereabouts.
In a report published Today, it was revealed that Shekau's late father was the Imam of the village Mosque before his death.
Speaking on the whereabouts of her son, Falmata said
"I don't know whether he is dead or alive, only God knows, I have not seen him in the last 15 years,"
Residents of the village said they always hid the identity of their village for fear of being associated with the terrorist.
Shekau is notorious for his leadership of the deadly group responsible for the deaths of tens of thousands of people in Nigeria, Cameroon, Chad and Niger.
He has personally carried out the execution of several people including members of the sect he leads. He has also carried out many raids leading to death and destruction of many towns and villages across the north eastern part of Nigeria.
According to Falmata, Shekau left the village for Maiduguri, the Borno state capital as a young boy in search of Islamic knowledge. She said he was an "almajiri boy" who walks around the streets of Maiduguri looking for food.
She said it was in the course of seeking Islamic knowledge that her son came into contact with the founder of Boko Haram, Mohammed Yusuf. She said the late Boko Haram leader was the one who indoctrinated her son.
"I did not set my eyes on him since he came into contact with Mohammed Yusuf," she said.
"I know he is my son, and everyone knows a mother's love for her son, but our attitude to life is different," she said.
Falmata who also prayed that God directs her son's path said, she will not curse him
"he has chosen a path different from the one we put him on, only God knows what he has become now". she lamented
The Boko Haram leader is on the Nigerian government's list of most wanted terrorists. The United States government also has a bounty on him.
Mr Shekau took leadership of the group after the death of its founder, Mr Yusuf, who was killed in police custody.
Source: Naija News