Senator Kabiru Marafa Slams Female Senators For Keeping Quiet On Rape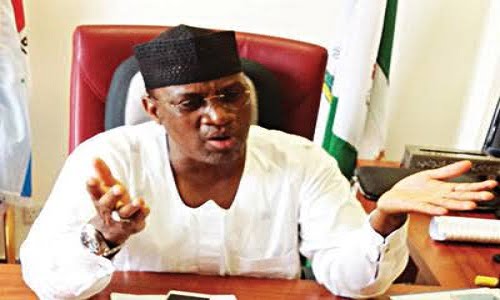 Female Senators Are Silent Over Zamfara Women Rape Cases But Protested Yerima's Marraige To 13-Year Old Girl In 2010 – Marafa
In a recent comparison of the protest between the marriage of Ahmed Yerima to a underage girl and recent rape cases of women in Zamfara State, Senator Kabir Marafa representing Zamfara central, have faulted female senators for keeping silent over the latter.
In 2010, Yerima had gotten married to a 13-year-old girl, which drew criticisms especially from Human rights organization who said the senator should be arrested and sanctioned for breaking the law.
Marafa while contributing to a debate on a motion to commemorate children's day on Thursday, said there is an estimated 5,000 cases of rape in the state.
"I expect the women especially of this senate to stand up shoulder to shoulder with women in Zamfara state," he said.
"A situation was raised where a commissioner's wife and her 6 children were kidnapped in their house and there days into the journey nobody knows where she is.
"This caught the attention of the media and everybody because it is a commissioner's wife. But the issue of kidnapping is a daily thing in Zamfara state today. There is an estimated 5000 victims of rape and we have said it in this chamber but up till now, the women have not stood up to say enough is enough of this very bad incident.
"Whereas in the 6th assembly when my colleague and my leader, Senator Ahmed Yerima fulfilled one of his religious rites by marrying a lady with the consent of her parents almost whole of this chamber was pulled upside down.
"That he married an underage which is nobody's business in anyway because her parents' consent to the marriage and Yerima is a Muslim and he married the girl according to Muslim rites. But so much noise was made in this country to the extent that they staged a protest on the streets of Abuja."
The senator said the children in Zamfara have right to life.
"You are talking of child's rights; we in Zamfara are talking of Child's survival. I want to see you stand up to say the children of Zamfara have the right to survive. There is humanitarian crisis in Zamfara," Marafa said.