Taraji P. Henson Is Finally Engaged!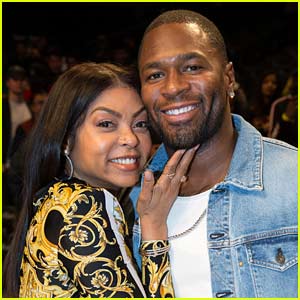 American actress, Taraji P. Henson took to Instagram to announce her engagement to her boyfriend, Kelvin Hayden.
The award winning actress, who plays the role of "Cookie Lyon," in the series, Empire, showed off her diamond ring in an Instagram post.
The Empire star ended her Mother's Day with a proposal (and a massive diamond) from Kelvin Hayden, she revealed on Instagram early Monday.
Henson, 47, and Hayden, 34, a former Super Bowl-winning NFL corner back, have dated for more than two years.
Henson who has a 24 years old son from her previous relationship, shared a photo showing off her new rock and let her followers know "I said yes y'all!!!"
"He started with the Cartier love bracelet BUT that was my #Mothersday gift and then he dropped to his knee and I almost passed out!!!," she continued in the Instagram post.
"Everything is coming together," Henson said. "I'm happy in my personal life."
"We've been together for two years," the Proud Mary star said in the interview.
"And no one would really know that because I don't blast my info like that but I'm very happy."
Henso Hayden has yet to share the news on his social media, but he posted a photo of the two of them on Valentine's Day earlier this year.