President Buhari Is Not A Thief – Oshiomole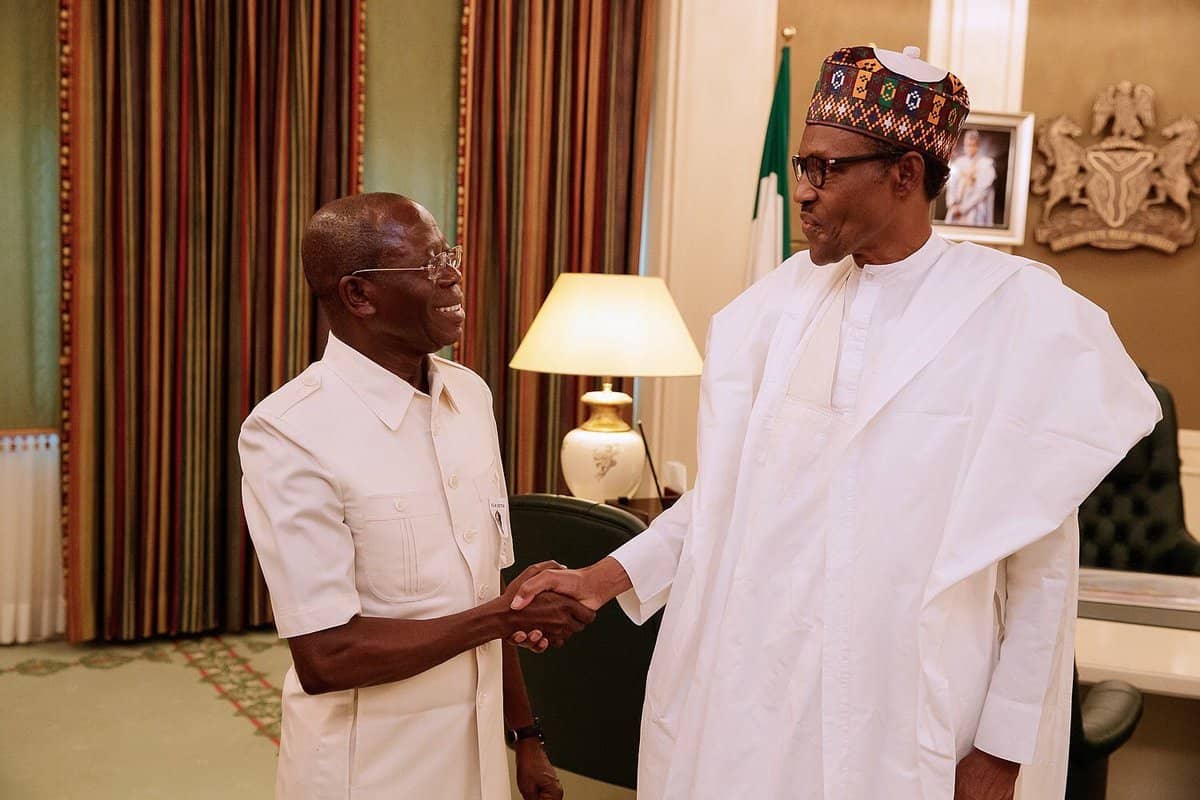 Oshiomole Declares Total Support For Buhari
Former Edo state governor, Adams Oshiomole, has declared that President Muhammadu Buhari remains the best candidate for the position of Nigeria's president.
According to him, Buhari has also performed better than all his predecessors.
Oshiomhole made his submissions while officially declaring his intention to become the national chairman of the All Progressive Congress (APC) in Abuja on Thursday.
"I want to assure Nigerians that I believe with a new leadership of the APC and with our president, whom I believe is ever determined, no matter what anybody wants to say, there will be time to engage in all of those contestations as we approach 2019 electioneering campaign and those who wish to contest on various party platforms come to the open, we will know the players, we will know their coach, we will be able to engage.
"Until then, so that I don't change headlines, there is only one thing I want to say here and now, that the worst critic of the president of the Federal Republic of Nigeria, Muhammadu Buhari, will agree that the president is not a thief. President Buhari is not a thief. That, for me, is the starting point and we will challenge others," said Oshiomhole.
Oshiomole is widely believed to enjoy President Buhari's support to emerge as the national chairman of the ruling APC.