FG Approves N300 Million For Road Construction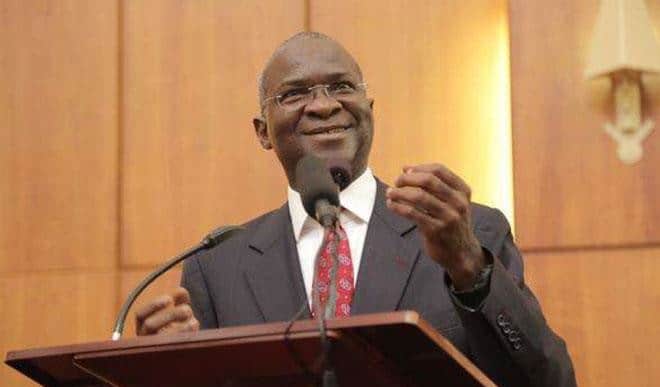 The Economic Recovery and Growth Plan, ERGP has launched a project to construct and reconstruct various highways across the country after the Federal Government approved a total sum of N300 billion, Minister of Works, Power and Housing, Mr. Babatunde Raji Fashola has said.
Fashola made this disclosure today, while he was delivering his keynote address at the 4th Quadrennial Delegates Conference of the Petroleum Tanker Drivers Branch of NUPENG, in Abuja.
Fashola stated that the highways in the country is attracting so much attention from the present administration unlike in former administrations.
He said that drivers the poor state of the roads are not the major reasons for road crashes and accidents, but over speeding by non-chalant drivers.He said the Federal Road Safety Commission, FRSC, regularly avails him of statistics on road accidents.
The minister said," What has changed under the Economic Recovery and Growth Plan, ERGP, is that the Buhari Government has committed close to N300 Billion to roads, and funded about N260 Billion at a time when oil prices are manifestly below the 2015 figures."
"If you think this is not important, let me remind you that in 2015, only N18 Billion was budgeted for all Nigerian roads in the Ministry of Works. Only N9 Billion was funded at the time, when Nigeria's oil was selling at close to $100 per barrel," he recalled.
Fashola in his address entitled, "Roads in Nigeria and the Impact of Petroleum Products Distribution", stressed that the contributions of tanker drivers to the economy cannot be discountenanced.
He said he had identified six important areas in its road development agenda which must be prioritized.
He listed them as including the ones that connect agricultural produce areas, those that lead to petroleum tank farms and depots, and comprehensive bridge repair programme, among others.
He disclosed that no state of the federation was left out in the roads development programme of the present government, putting the number of roads currently under construction nationwide at over 300, even as he stated that contractors had gone back to site on major road projects across the country.
In his speech, the National President of NUPENG, Comrade Williams Akporeha acknowledged that a lot are being done by the present administration but stressed that a lot still needed to be done.
He said: "In the light of this, we earnestly call on the federal government to declare a state of emergency on Nigerian roads so as to attract urgent attention, as no economy thrives without good roads and effective transportation system."
Akporeha added: "As you already know, road is one of the major working conditions for every tanker driver. An average petroleum tanker driver, who is actively on the wheel, spends most parts of his working life on the road traversing from one loading location to several discharging locations, all to get the economy going.
"His safety, health, prosperity, promotion, effectiveness and even life expectancy depend almost entirely on the state of road infrastructure," the NUPENG President said.