Xi Jinping And North Korea's Kim Jong Un Meet In China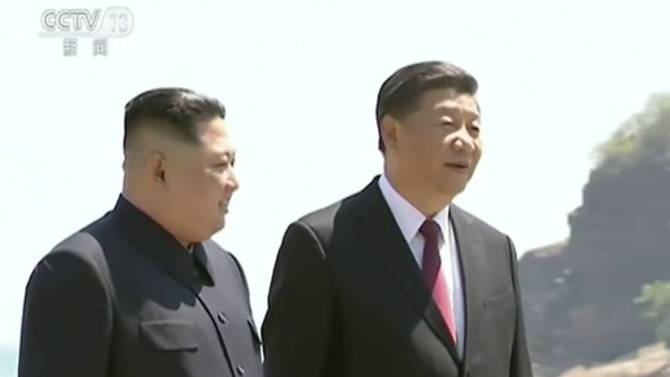 Kim Jong-un Returns to China, Bolstering Ties With Xi Jinping
President Xi Jinping of China met with Kim Jong-un, North Korea's leader, earlier today for the second time in two months, continuing a flurry of diplomacy over the North's nuclear program.
The meeting in the Chinese port city of Dalian near the North Korean border, came as China tries to regain a central role in the fast-moving diplomacy on the Korean Peninsula.
The stealth summit, which was only announced by China state television after Kim had flown out of the country, comes ahead of high-stakes nuke talks with the United States.
The Chinese news agency also  reported. "[The leaders] had an all-round and in-depth exchange of views on China-[North Korea] relations and major issues of common concern,"
Kim and Xi met in Beijing in late March — Kim's first trip outside North Korea as the country's leader — before Kim held a historic April summit with South Korean leader Moon Jae-in.
During the meeting with Xi, which was announced days after a mystery train appeared in the Chinese capital, Kim first said North Korea was "committed to denuclearization."
China, North Korea's biggest benefactor, has been eager to assert its importance in the process of lowering tensions on the Korean Peninsula.
China is North Korea's only major ally, though trade between the two countries reduced due to the United Nations economic sanctions.
Source: Naija News