With N585bn Plan Revenue, Nollywood's Future is Bright, Says Odugbemi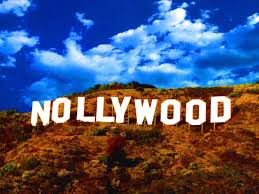 Expert Urges Nollywood To Embrace Digitalization
An industry thought leader and leading film maker, Mr. Femi Odugbemi has said digitalisation holds out a world of opportunities for Nollywood ,explaining that with a projected N585 billion per annum, the future of the Nigerian film industry is bright.
Odugbemi was speaking at the Digital Dialogue Conference holding in Dubai, the United Arab Emirate on Wednesday while making his presentation on the development of Nollywood industry.
He said the industry had grown" phenomenally from its essentially leisurely origin to a financially rewarding vocation, which was assessed at $3.3 billion in 2014″.
Odugbemi who is also the CEO of Zuri24 Media Limited said  the exponential growth was made possible because the industry was one of the earliest to begin the digital dialogue by responding to the disruptions of its beginning by moving from Video Home System (VHS) to Video Compact Disc (VCD) formats, explaining however that the main stay of Nollywood was its consistency in connecting to the cultural experiences of its audience.
"If there has ever been an industry that created digital dialogue from the word go, it would be Nollywood."