Purchase Of Fighter Aircraft, In The Best Interest Of Nigeria – NEC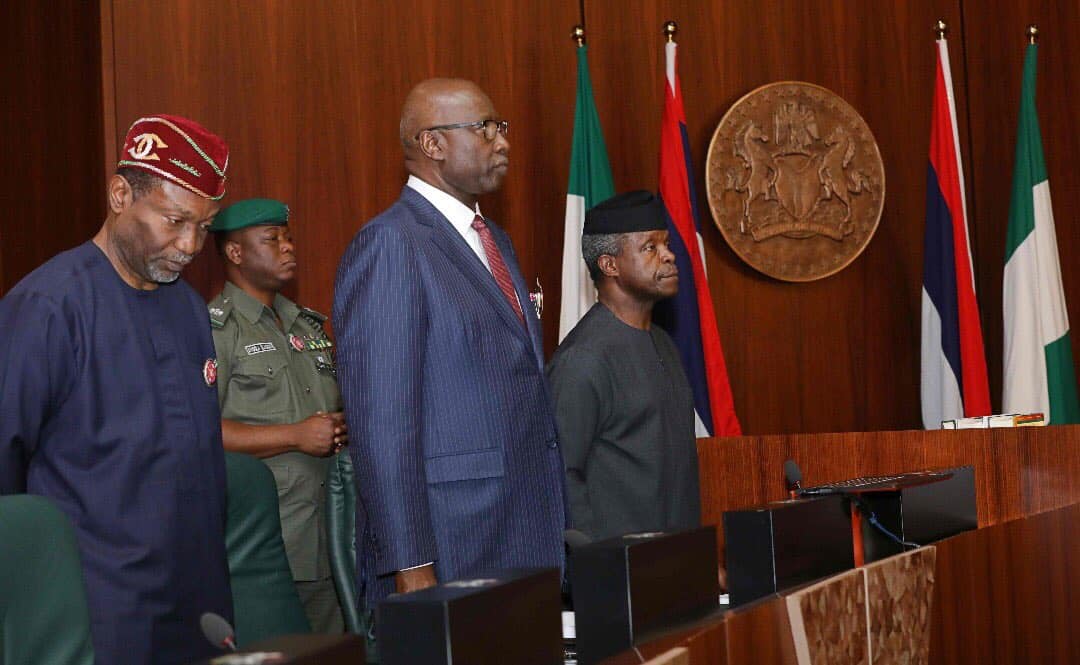 The National Economic Council (NEC) has justified President Muhammadu Buhari decision to buy fighter aircraft from the United States without National Assembly approval.
At its 83rd meeting in 2017, the National Economic Council had approved one billion dollars to be gotten from the country's excess crude account for the fight against insurgency and other violent criminal activities across the country.
Retired Brig.-Gen. Mansur Dan-Ali, Minister of Defence, disclosed that President Buhari had approved the release of the one billion dollars fund for the purchase of security equipment to fight insecurity in the country.
Dan-Ali made this known during an interview with State House correspondents after a security meeting involving President Buhari, heads of security agencies and Service Chiefs which was held at the Presidential Villa, Abuja.
On Thursday, the Senate accused President Buhari of expanding $496 million (out of the approved $1billion) on acquiring aircraft without the National Assembly approval, and hence called for his impeachment.
Sen. Matthew Uroghide, had faulted the action of the president, which he described as unconstitutional and impeachable.
However, Gov. Abubakar Badaru of Jigawa, who spoke to State House correspondents after the monthly NEC meeting presided over by Vice-President Yemi Osinbajo, said the president's decision to order for the payment of the aircraft was in the national interest.
"We forget easily. If you recall we have been battling with approval from America to buy these equipment since 2014. We have been begging Americans to sell this equipment to us. We tried Dubai they could not allow us because it is patented; there is another factory in Brazil, the Federal Government tried we couldn't get.
"Then luckily President Donald Trump said `is okay to buy'.
"So, we had to quickly paid the money for the equipment before they change their minds because there was also deadline, and this is state-to-state transaction.
"We are all here concern about security and then raising questions on how and manner on which you protect people – this is an emergency situation "So, this thing has to be understood clearly and look at the situation at the fuller perspective not a narrow perspective.
"The President did what he has to do to protect his people and this is what happened and you know something might just happen and then the Americans will say (no stop the sale) but we have paid already they have to supply.'' he said.
Badaru also disclosed that five states which included Jigawa, Lagos, Taraba and Kwara updated the NEC on agricultural activities in their respective states.