Adeosun, Saraki, Dogara Named In N10 billion Fraud Scandal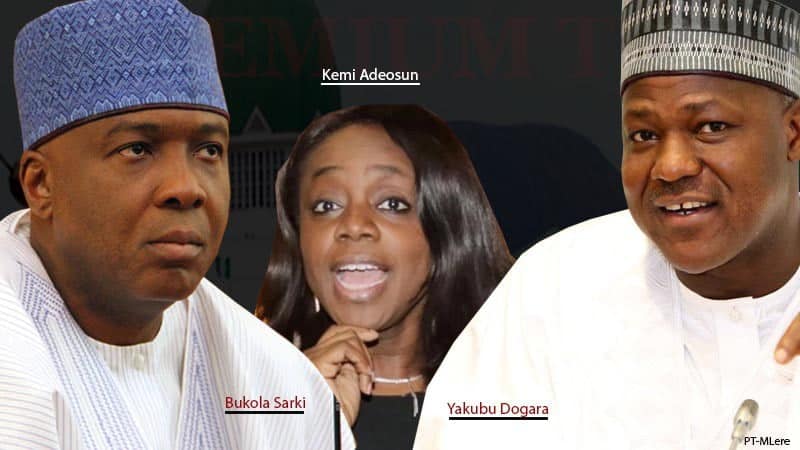 Saraki, Dogara, Adeosun named in N10bn fraud scandal
The President of the Senate, Dr. Bukola Saraki, Speaker of the House of Representatives, Yakubu Dogara, and Minister of Finance, Kemi Adeosun, have been allegedly accused of been involved in a fraud scheme running to the tune of N10 billion.
According to Premium Times in an exclusive report, which is focused on Nigeria's public procurement and budget implementation practices, the N10 billion was illegally withdrawn from the national treasury based on Adeosun's approval before it was received and shared by Saraki and Dogara.
President Muhammadu Buhari is reported to not have known or approved the payment.