Jigawa Gov. Chairs APC National Convention Committee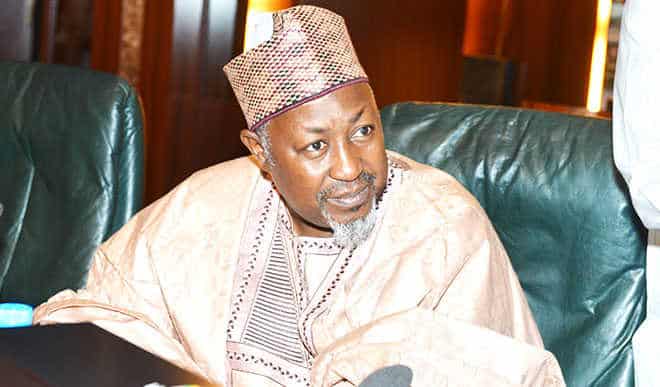 The Governor of Jigawa State, Abubakar Badaru has been announced as the Chairman of the National Convention Committee of the All Progressive Congress (APC) by the party on Sunday.
 Sen. Osita Izunaso, the APC's Organising Secretary, revealed this  in the party's news social media handle, the 68-member committee has Governors of Imo, Borno, Katsina, Oyo, Yobe, Kaduna, Plateau, Adamawa, Kogi and Edo as members.
The committee members include Ondo state governor, Rotimi Akeredolu and Sen. Ben Uwajumogu, they would be the Deputy Chairman and Secretary, respectively. other members  included serving and former senators and members of House of Representatives and notable party chieftains.
The News Agency of Nigeria (NA) gathered that stakeholders in the party settled for Badaru after much negotiation between the different power blocs in the party.
Reports revealed that the Jigawa State governor was chosen by his counterparts who were elected on the platform of the party because they believe he was the best person to look out for their best interest.
This is especially so because he was a member of the defunct Action Congress of Nigeria, and the Tinubu bloc is believed to have seen him as a bastion of its ideals.