Ekweremadu Fights To Stop FG Seizure Of 22 Houses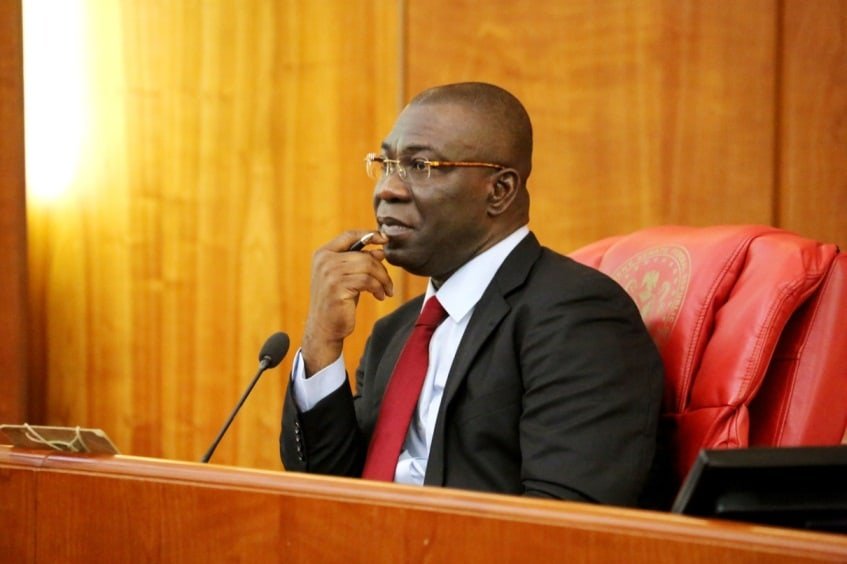 Deputy Senate President, Ike Ekweremadu, will before the federal High Court on April 26th argue against the move by the Federal Government to seize 22 houses, said to belong to him.
For not declaring his assest, the Federal Government, on Monday, has filed an ex parte motion seeking an interim order for the temporary forfeiture of asset belonging to the Deputy Senate President.
Mr Festus Keyamo, (SAN), has on behalf of the Special Presidential Investigation Panel for the Recovery of Public Property, filed  the ex parte application.
According to NAN, when the matter came up on Tuesday, Mr Adegboyega Awomolo, (SAN), counsel to Ekweremadu told the court that he filed two applications on March 26.
He said the first application was praying the court for leave to be heard in the motion ex parte adding that he had filed a counter affidavit to depositions contained in the application.
He added that the second application was seeking the court to decline jurisdiction and exercise of judicial power, and subsequently strike out the motion.
"The body that brought that motion ex parte does not exist in law. We are challenging the constitutionality of its existence" Awomolo said.
The counsel to the federal government in opposition to the defense counsel insisted that the court should stop Ekweremadu from dissipating the assets in question whilst investigation was ongoing.
He claimed that the application of Ekweremadu was a delay tactics to frustrate the suit adding that there were reports that Ekweremadu was already selling off the assets in question.
While praying that the court should order attaching/forfeiting the said properties, in order for the defense not to frustrate the investigation by the federal government as the  the matter was of utmost public interest and concern, and that an order of court would enable the government to carry out a thorough investigation into the matter.
The trial judge, Justice Binta Nyako, adjourned the matter until April 26 for hearing.