Senators Endorse Ambode For Second Term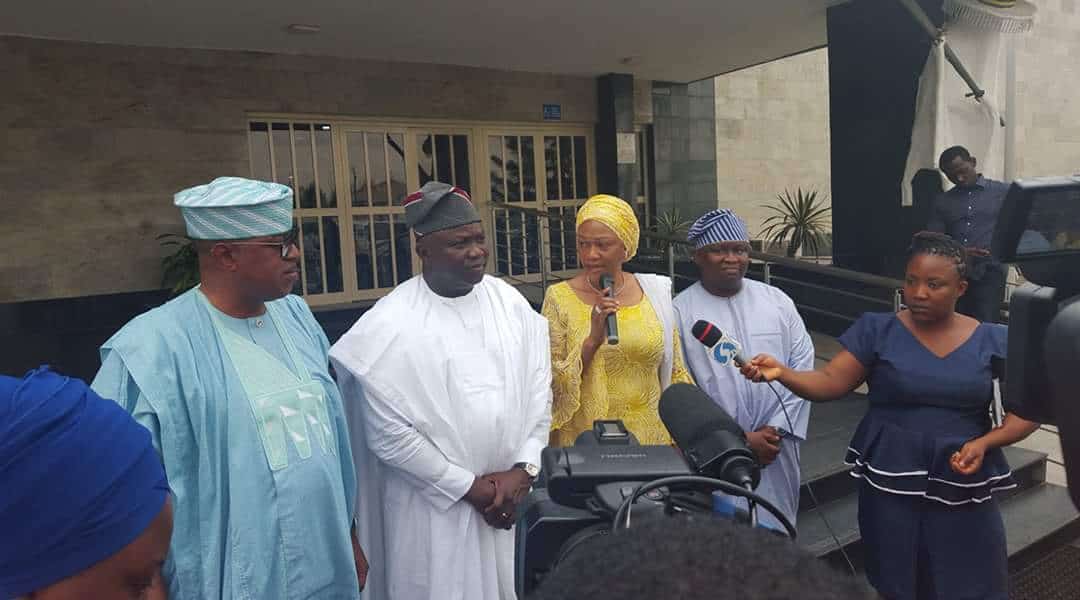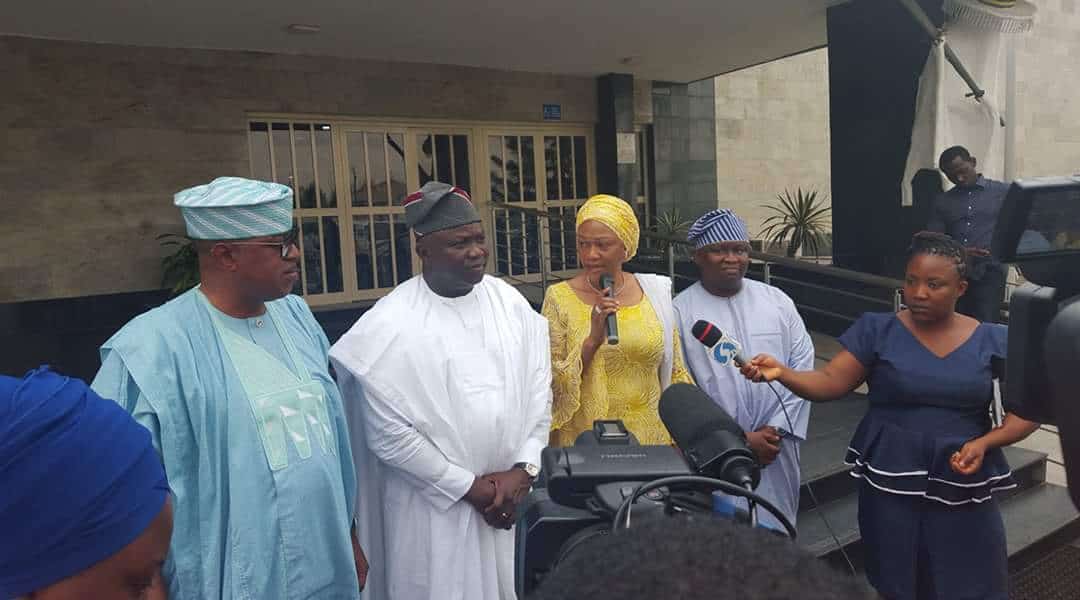 The three senators representing Lagos State in the National Assembly have endorsed Governor Akinwunmi Ambode for second term in office.
All three senators representing Lagos State in the Senate while citing the infrastructure projects being embarked upon in the state as reason for the endorsement also passed a vote of confidence on the governor during their visit to Ambode in Lagos yesterday.
Representative of Lagos East, Gbenga Ashafa, said having assessed the state since Ambode took over as governor against his campaign promises, the governor was delivering on his promises.
Ashafa said the senators were proud of the governor, as he has brought a renewed vigour in managing the affairs of the state, adding that he has deployed smart solutions in addressing the insecurity and traffic challenges of Lagos.
He pointed out that they were also proud of the strategic partnership the state government has entered with Kebbi and Kano states.  These, he said, has shown that Ambode was a creative manager of men and resources, noting that he has always put the interest of the citizens first.
Representative of Lagos Central, Remi Tinubu and Adeola Olamilekan, who represents Lagos West, also commended the governor saying they identified with the state government and were proud of his good works.
Tinubu prayed that Ambode and his wife would continue to be in good health so that he would continue to provide quality service and leadership.
Optimistic that Ambode would surpass his performance during his second term, she prayed that the state would continue to move from glory to glory.
Speaking, Olamilekan thanked the governor for the good job he was doing, saying he, like other residents, would only ask for more of the good works, which was why he (Ambode) should continue in office.
Responding, the governor thanked the senators for endorsing him, saying he was delighted over the call to continue to serve as governor.
This, he said, "shows that there is political stability, harmony and brotherly atmosphere among the political class in the state and commended the senators for doing the state proud.
Meanwhile, chairmen of the 20 local councils and Local Council Development Areas (LCDAs) in the state, yesterday, also endorsed Ambode for second term.They hinged their decision on his performance since he took over the affairs of the state.
Speaking on behalf of all the chairmen, Chairman of Conference 57, Omolola Essien, said the chairmen's visit was to commend the governor and assured him of their support.