Dapchi Girls: I'll Punish Security Chiefs If Another Abduction Happens – Buhari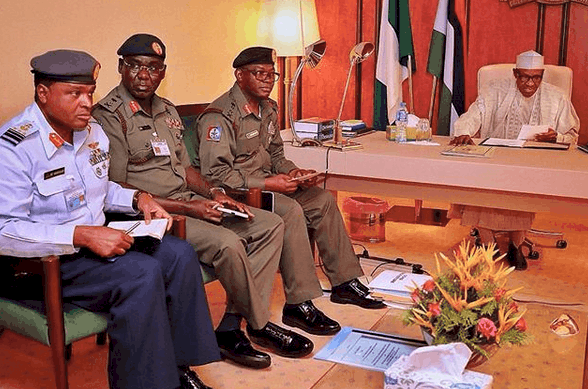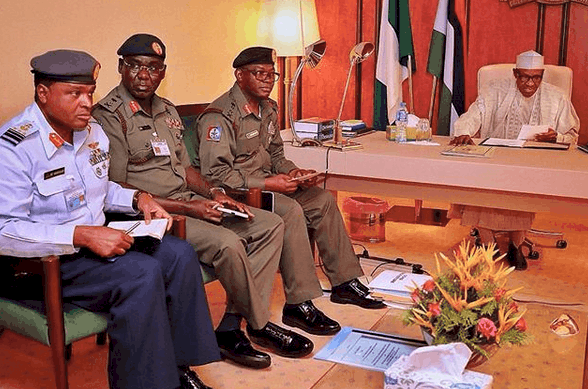 President Muhammadu Buhari has warned Security Chiefs that any lapse that leads to the abduction of school children in any part of the country will lead to a review of their appointments. He sounded this warning while receiving the released Dapchi school girls at the Presidential Villa, Abuja
Statehouse Correspondent Tai Amodu reports that it is with some relief that President Muhammadu Buhari received at the Presidential Villa, the Dapchi girls recently released by Boko Haram.
Their abduction had been a serious embarrassment to his Administration which had consistently maintained that the technical defeat of Boko Haram meant they could not carry out raids of this nature.
It is not surprising that President Buhari reads the riot act to his Security Chiefs, warning that any lapse in security which permits this kind of operation will in future not be taken lightly
The negative, and sometimes inflammatory comments the abduction of the Dapchi girls had prompted in the public space is not lost on the President, and he warns that government will no longer tolerate groups or individuals who trivialise security issues for politically motivated ends
Handing over the girls to the President, the Director-General of the Directorate of State Security, disclosed that four of the abducted children had ended up with broken knees in the course of their abduction, while nearly all the released children were being treated for one form of skin disease or the other.
He noted that the only condition negotiated for the release of the Dapchi children, was a ceasefire and safe passage for the insurgents in order to ensure the children were brought back to Dapchi
One hundred and five out of the one hundred and eleven girls initially abducted were released, along with two primary school children.
Six Dapchi girls, according to Government, remain unaccounted for, with negotiations ongoing to ensure their return.