Alleged Illegal Possession of Arms: Fabricated Lies By Kogi State Govt – Dino Melaye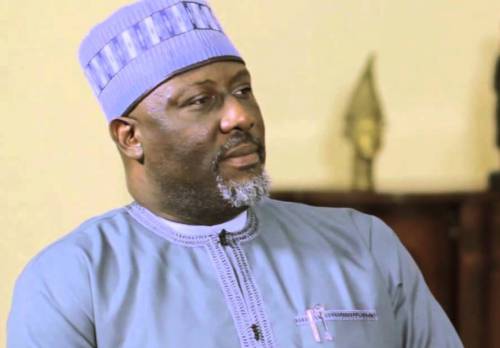 Senator Dino Melaye has described as preposterous and laughable, the allegations by the police that he hired two political thugs and armed them to cause mayhem in Kogi State.
Naija News, recently broke the News that the Nigerian Police through it spokesman, Jimoh Moshood has said that it has charged Senator Dino Melaye with Alleged possession of guns.
Charged along with the senator were another politician, Muhammed Audu , said to be on the run and two other 'deadly' persons linked with a spate of kidnapping and robbery.
The duo were arrested in January. Police claimed they had confessed that they were also working as thugs for Senator Melaye.
"Fabricated lies by Kogi State Govt and the police will fail. It's utterly laughable and preposterous. It's a sign of desperation", the embattled Senator tweeted today.
"No amount of lies and blackmail will detract my attention from speaking the truth and defending it", he said.
Melaye also claimed that the withdrawal of police from VIPs, announced by the Inspector General of Police, Ibrahim Idris, was targeted at him.
"I am the target. IG wants to expose me so I can be killed. Having survived assassination attempt twice, I deserve police protection in a country where I'm a tax payer", he wrote.